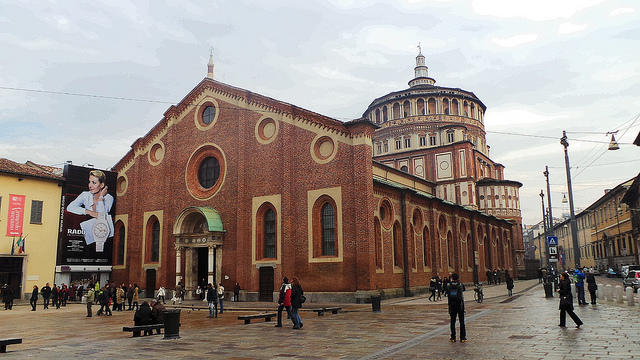 The Lively City of Milan
Nov 10, 2022
A city that is always on the move and is often shrouded in a thick blanket of fog, Milan might appear to be gray, chaotic, and soulless at first glance. However, if you really take the time to check out what lies beneath the veneer you will discover that Milan has plenty to offer for tourists. Since it is Italy's business, fashion, and design capital the city is rich when it comes to historic buildings, art galleries, museums and cultural gems. Milan excels in services as well so you can expect great places to eat, drink, shop, and dance. Now let's take a quick look at this capital's rich history.
A brief history lesson
Milan's history is filled with battles, invasions and wars so we will try to sum it up, but without making it too long and boring, as if it were a history lesson. The capital of Lombardy was founded sometime around 600 BC by the Insubres but was then conquered by the Romans becoming the capital of the Western Roman Empire. In 1045, Milan constituted itself as a commune and from the second half of the 13th century administration passed to a series of dynasties like the Torrianis, the Viscontis, and the Sforzas. During the 1980s, the city would become one of the world's fashion capitals when fashion companies like Armani, Dolce & Gabbana and Versace gained international fame. These are just a few of the interesting facts about this amazing city. Now let's talk about what you're most likely interested in, the tourist attractions!
Milan's Main Attractions
One of Milan's astonishing attractions without question is the Milan Cathedral! This cathedral is the 5th largest church in the world and the official symbol of the city as it is decorated with an impressive number of statues and spires and a rooftop view that is simply priceless. Another great tourist attraction is the Castello Sforzesco with its fairy-tale central tower, Torre del Filarete, and even hosts several art galleries and museums like the Museum of Ancient Art and the Trivulziana Library. However, nothing can compare to Santa Maria delle Grazie which is the home to Leonardo da Vinci's most famous work of religious art: The Last Supper! With such a rich history and astonishing places to see, Milan is truly a lively city to visit.