Most of the tourists visit Italy only because of Tuscany! It is one of the most attractive regions in Italy. Moreover, it also has amazing wine, green hills, historic towns, and Renaissance architecture. So, if you want to visit Italy, you should not leave without exploring the Tuscany area.
A trip to Tuscany will be for sure memorable. It is not far away from Florence and you can reach it easily. In a day, you will be able to explore the Tuscany countryside wonders, taste the best wine, eat traditional food and why not, visit the most historical monuments in the area. For sure these are much to do in just one day but with the right itinerary, you can achieve it.
Wine tasting in Montalcino – Brunello di Montalcino
Preset in Siena province, Montalcino attracts numerous tourists just because of Brunello di Montalcino. It is present among the list of the most expensive wines available in Italy. Brunello is making the majority of this wine. These grapes seem to produce wine that is bold red in colour with high acidity and tannin. Although it takes a lot of time to prepare, the wait is still worth it when you drink it.
Actually, most of the tourists prefer to buy a Florence tour. During their journey, they also wish to taste wines, especially those of Tuscany.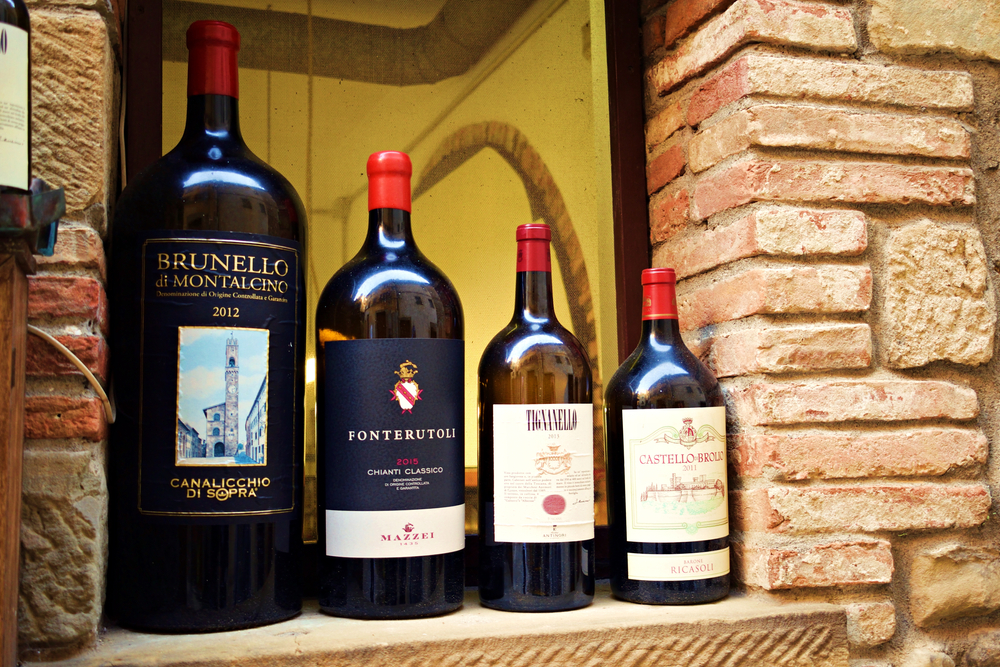 What to do in Montalcino
Actually, this medieval town is quite popular for its name. It is named after the Oak tree that used to cover the terrain. Other than wine tasting, there are stunning views that you can find in the town. Its elevation is the reason why it offers such amazing views. There are numerous vines and olive fields in the region. Below, we are listing what top things to do in Montalcino.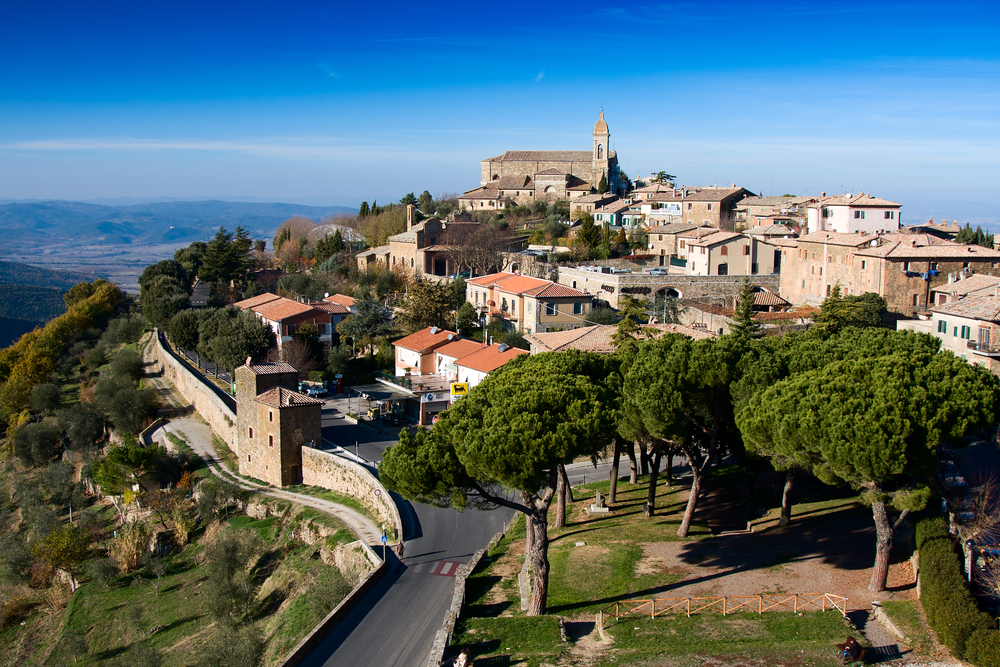 1.Brunello Wine Tasting
Tuscany wine tours are not only memorable but also bountiful from the main city. You can just buy a Private Wine Tour service and get along with a professional guide. Even if you don't know many places or restaurants to taste wine, you can rely on the tour guide. If you have the desire to enjoy the best of this area, take a look at the main tour guides in Brunello.
2.Visit Fortezza di Montalcino and Bibbiano Castle
When you visit a historic European town, you can generally expect to find at least one castle, and in Montalcino, the best example is Bibbiano Castle. Along with Bibbiano Castle, the Fortezza is one of Montalcino's key relics from the centuries of war which make up so much of Italy's history. It's a huge, imposing building and the scene for twice-yearly contests between the four sections of Montalcino itself – known as "contrade"
3.Abbey of Sant'Antimo
Believed to have taken its name from the saint Anthimus, this abbey was built sometime before the year 814. It's not clear exactly when, but historic documents show it as in existence then. From that point on, a town grew up around the abbey.
4.Taste traditional food
Tuscany cooking is traditionally made with very simple ingredients that are easily found in the countryside – with bread, beans and roasted meats serving as the base of most traditional Tuscany meals. It's made using fresh, high-quality ingredients that bring out the natural flavors in each dish, simple or not.
5.Buy a guided tour
A guide has sufficient information about the best sights to see or restaurants and bars where you can get the wine that you crave for. In addition to guiding you, a guide will also tell you about surprising facts. For instance, if you wish to know how a specific wine is made, you can just ask the guide. They will tell you all the wonders about different wines.
Tuscany Wine in Chianti Region
The worldwide known wine of Chianti, gets its name from the area. Chianti Classico is the most unique Chianti wine. It originates between Siena and Florence. In addition to it, Sangiovese is the dominant grape in the wine. During the Chianti wine tour, you can have some delicious cuisine with you as well. Actually, Chianti is not just an area that houses red wine but also the right place to combine it with good spaghetti or pasta.
If you find it interesting, you can take a complete Florence tour package. You can choose all the places you want to visit and our walking tour guide will accompany you. There are several wine towns in the region. If you don't want to miss anything, buy a tour that exposes the best places in town you there and you can experience the wonderful wines yourself.
What to do in Chianti
Chianti is full of vineyards and the region has more than fine wine to offer. If you visit it, you will also come to stunning landscapes in the area. The area is full of nature and you can also enjoy it. During the Florence trip, you will come to find some of the most delicious wines in the world as well as impressive countryside views. There are seven areas in the Chianti region. Each region has a unique wine that tastes different from the other. Here we are listing what to do while being in the Chianti area, also you can check the main tour guides in the area and choose the one that best fits you. Take our tips and enjoy your trip in the best possible way.

1.Explore the Castle of Chianti
Explore the wonderful wine region of Chianti, the Castle and enjoy the amazing Tuscany landscape of gently rolling hills and vineyards, studded with cypress trees.
2.Taste superb Chianti Classico wines and Tuscany local products.
Visit the beautiful region of Chianti and taste the wonderful Tuscany traditional food and wine. Immerse yourself in the picturesque Tuscany scenery that you have always imagined.
3.Explore the peaceful roads on a Vespa scooter
While wandering the area, take some time riding along peaceful roads through the scenic Tuscany hills on an original Vespa scooter. Experience a unique way of admiring Chianti's sights, and stop for a wine tasting and delicious lunch along the way.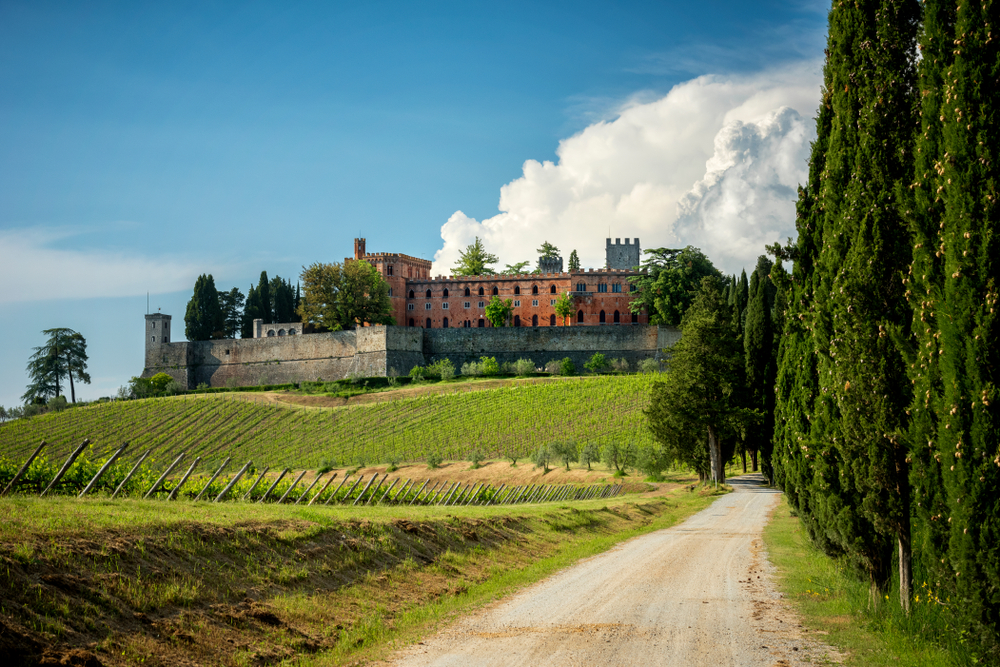 A little bit of fresh air, a light breeze and the possibility to see Tuscany from a different perspective. Ride your electric bike under the guidance of an expert tour leader and enjoy this wonderful experience riding across the Chianti hills.
5.Drive a vintage FIAT 500 across the Chianti hills and enjoy all the beauty of Tuscany roads
Experience the breathtaking beauty of the Tuscany countryside by riding a vintage Fiat 500. You can always stop for a light lunch at a Chianti winery. Marvel at medieval villages in the rolling hills of the famous wine region, and more.
There is much more to do!
This region is where the countryside amusement takes place. You can do much more than what we suggested if you have the time to relax and enjoy. Take a look at the most preferred tours in the area and for sure, you must check out the main tour guides in Brunello and the main tour guides in the area. Trust me, you will be tempted to get everywhere around Tuscany!