If you are visiting Florence but want to see more of Tuscany's beauty, then Siena is the perfect location for a day trip. The historic center has been listed as a UNESCO World Heritage Site and it contains many beautiful monuments that should not be missed by any visitor! However, there's also plenty to do while in this incredible city. Here we list our top things NOT TO MISS ON A DAY TRIP FROM FLORENCE TO SIENA
Piazza del Campo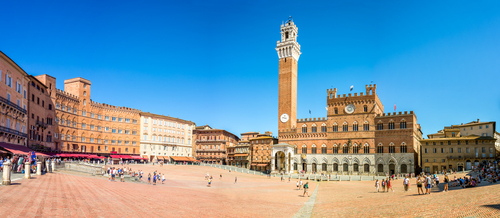 The shell-shaped piazza is one of the biggest medieval squares in all world. It has always been an important location for civic and political life, as well as celebrations; here you can see beautiful Fonte Gaia
Fonte Gaia
A monumental fountain decorated with marble reliefs by Jacopo della Quercia which tells stories from Genesis: how Adam was created, male (with brown skin)and female(lily white). The second episode happens when Eve eats the forbidden fruit, giving birth to two sons who are then cast out onto Earth where they become founders of ancient Rome!
Palazzo Pubblico
Piazza del Campo is surrounded by beautiful palazzi, one of which houses Siena's City Hall. This square has been the seat for all laws passed in this town and still remains an important point within its political power structure, where you can find their Civic Museum containing some famous paintings including The Maestà" by Simone Martini and "Allegory Of Good And Bad Government" by Ambrogio Lorenzetti along with many other frescoes displayed inside!
Torre del Mangia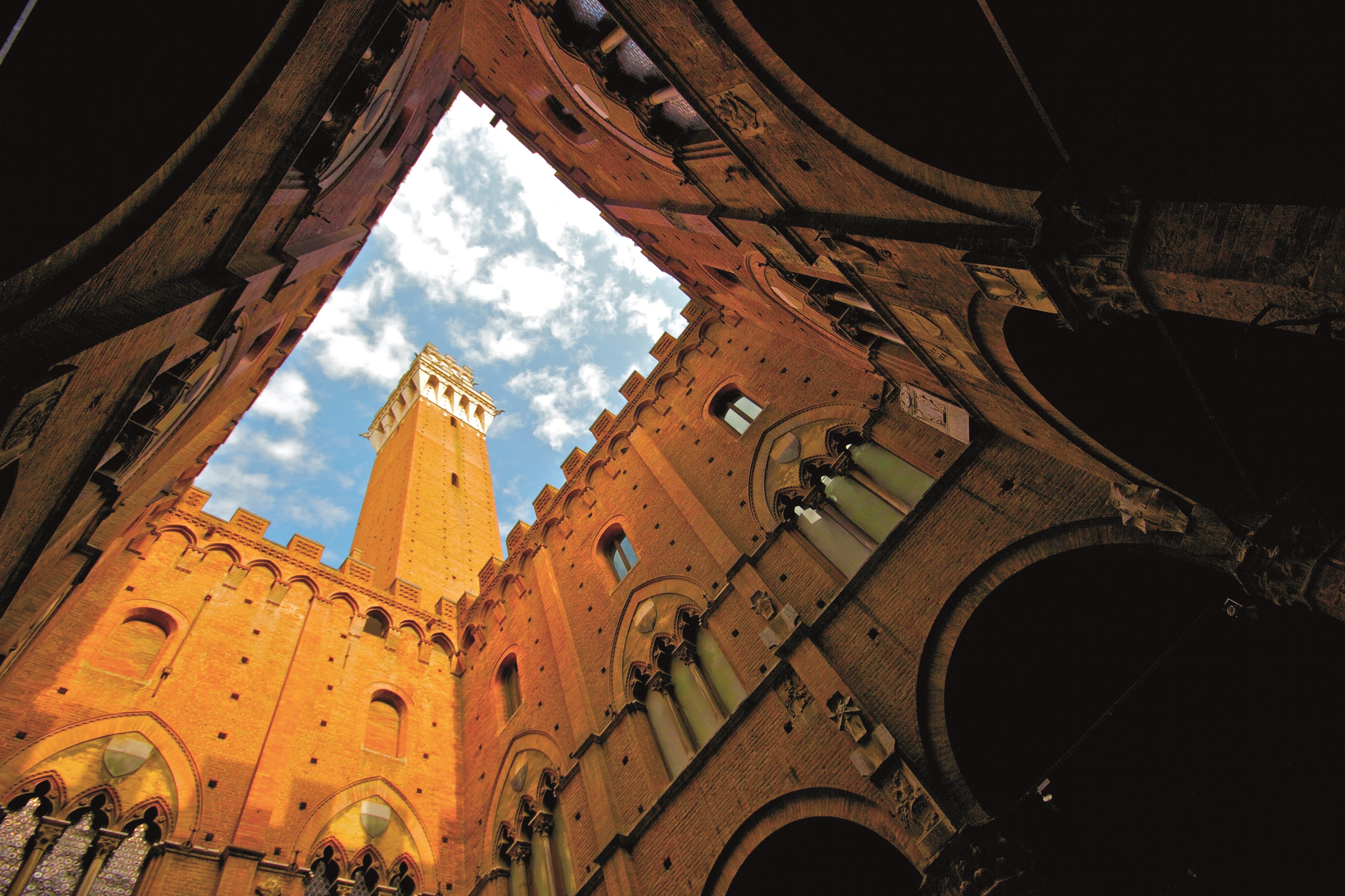 The Torre del Mangia, a symbol of Siena and its cathedral in equal measure. It's located next door to the Palazzo Pubblico which houses City Hall; together they form one entire structure that represents all aspects - spiritual as well political-of life within this medieval cityscape.
Pinacoteca Nazionale
To admire the richest collection of masterpieces of the "scuola senese" artists, you will have to go to the National Art Gallery of Siena . Where is the National Picture Gallery of Siena located? In Via S. Pietro, 29, in a quiet street near the Duomo. The Siena picture gallery is divided into two rooms: one-room houses a series of late medieval works. The second houses masterpieces by Duccio di Buoninsegna, Simone Martini, the Lorenzetti brothers and other great exponents of the Sienese school. These rooms explain the diversity of artistic trends and how Siena and Florence were at the center. Florence was crowned founder of the Renaissance because it was centred on realistic proportions and spatial representations, contrary to the senses artists.
Siena's Cathedral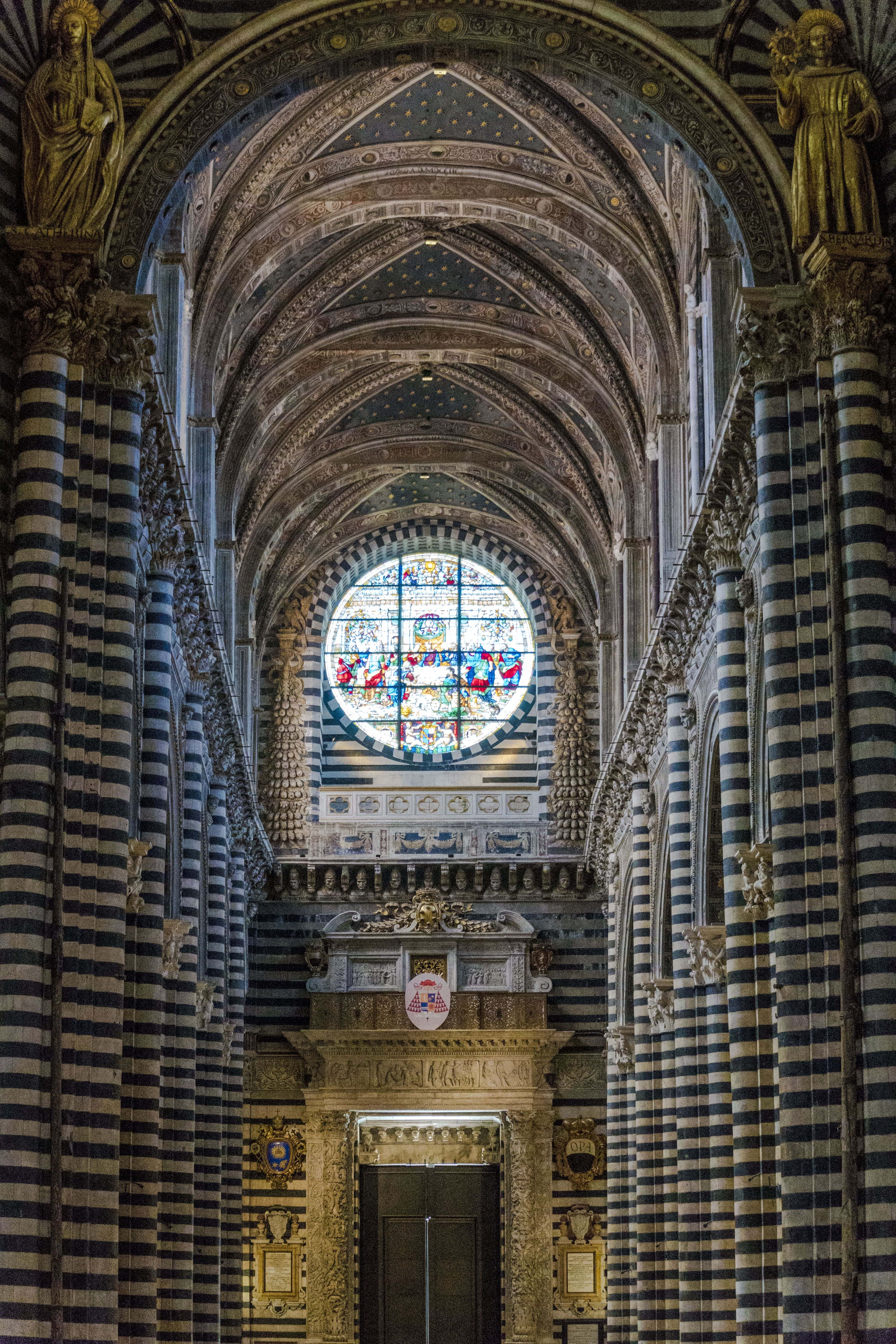 One of the most beautiful churches in all Italy, Siena's cathedral has a facade made up white and black marble stripes that are their city's colors; it also boasts three portals with an impressive central door dominated by bronze sun symbolizing Christ himself. But what makes this church really special? The interior: intricate intarsia floors depicting scenes from Jesus' life on top! The Duomo, is a beautiful cathedral in Siena, Italy, and houses some of the most intricately carved religious icons this side of heaven. They are usually uncovered during summer, so if you are in Siena during Palio days you can enjoy both! The inside contains paintings made by Nicola Pisano, Donatello and Pinturicchio.
Duomo Crypt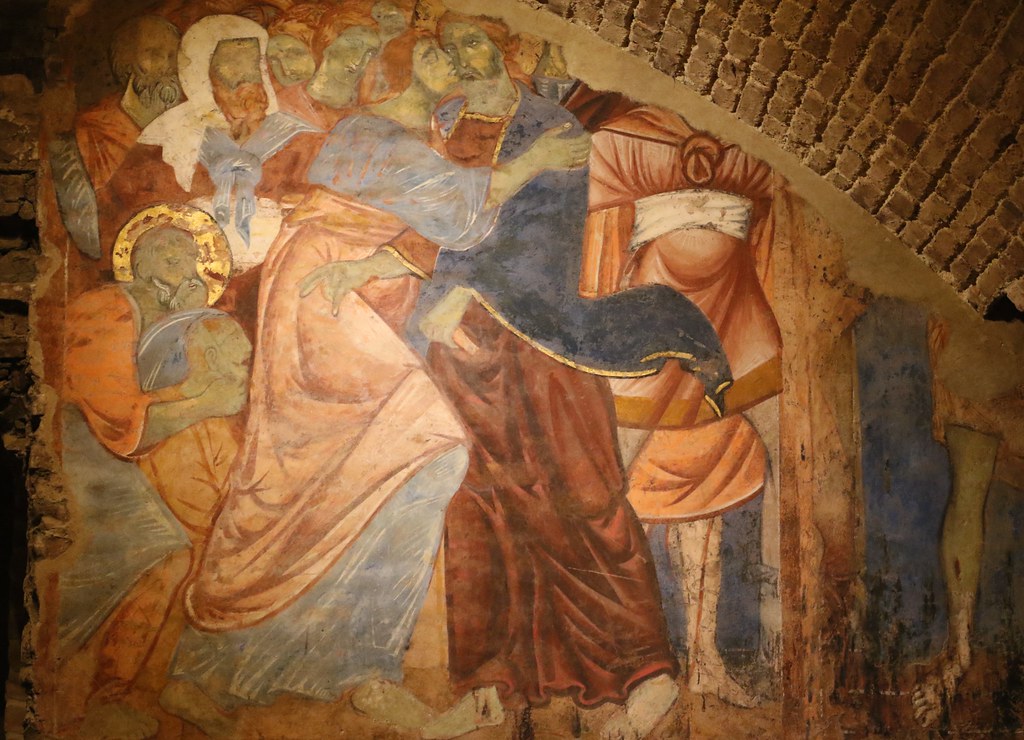 The Duomo's Crypt is a must-see for any visitor that visits the Duomo of Siena. The crypt was excavated at about the same time as when construction began on this cathedral, and it features some fantastic frescoes that have been there since 1270! You'll find scenes from Christ's life like his Nativity or Crucifixion. The impressive thing about the crypt of Siena Cathedral is that it was completely forgotten after the extension works. It was rediscovered in 1999 during excavations and reopened to the public in 2003, so we can call ourselves lucky to have been able to experience something new right next to our house!
The Baptistery of St. John (San Giovanni)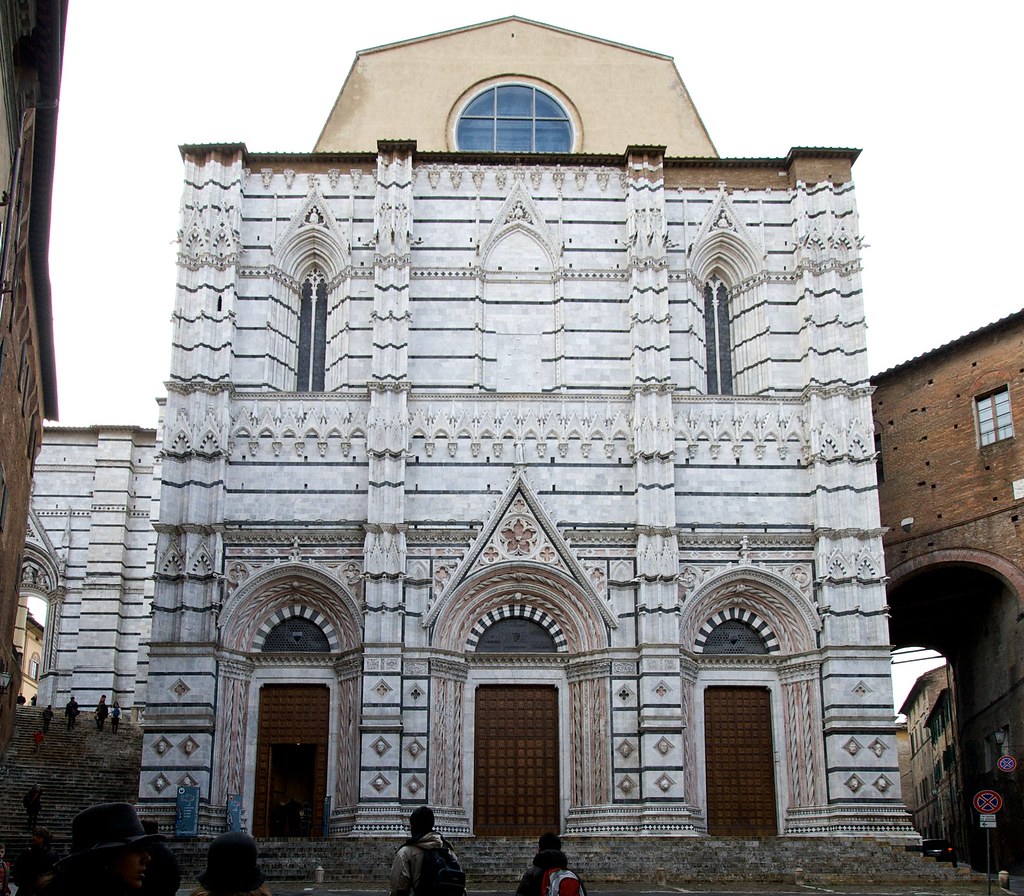 The baptistery is built in a Gothic style with a beautiful marble facade. On the inside, you can admire the baptismal font which is made of bronze, marble and gold. It was created by the main sculptors of the time: Donatello, Lorenzo Ghiberti, and Jacopo della Quercia. The baptistery is a separate part of the Duomo Complex as in Florence or Pisa.
Traditions, artisans and great food
Siena is a city full of life and colour. With the Palio just around the corner, you can expect to see people singing in the streets as they celebrate this iconic race with friends, while eating delicious foods like Ricciarelli or Panforte (two local sweets). The Tuscan Pici paired with a glass of Chianti Classico is a must to be tried.