Tuscany is among the most visited Italian regions. It is where you will find elegance, history, culture and hospitality . Tuscany has never failed to please its visitors! There is enough to see and do in the region, you can spend weeks, but we are only suggesting the best things for you. Take a look at our list of what you can find once in this beautiful area of Italy .
Visit the capital of the region – FLORENCE
Florence, Tuscany's capital city , is known for its Renaissance architecture and art. You can climb to the top of the Duomo , and stroll through the Boboli Gardens for a taste of the 13th through 16th centuries.
But Florence isn't just a city of art and architecture: Here you will also find quaint shops, delicious restaurants, and decadent hotels . And with its red roofs, cobblestone streets and narrow alleys, it's also a very picturesque place to spend a few days. Make sure you get to the top of Michaelangelo Square, it is where you can get incredible views and admire the city in another form. Bring a bottle wine and watch the sunset – you won't want to miss it.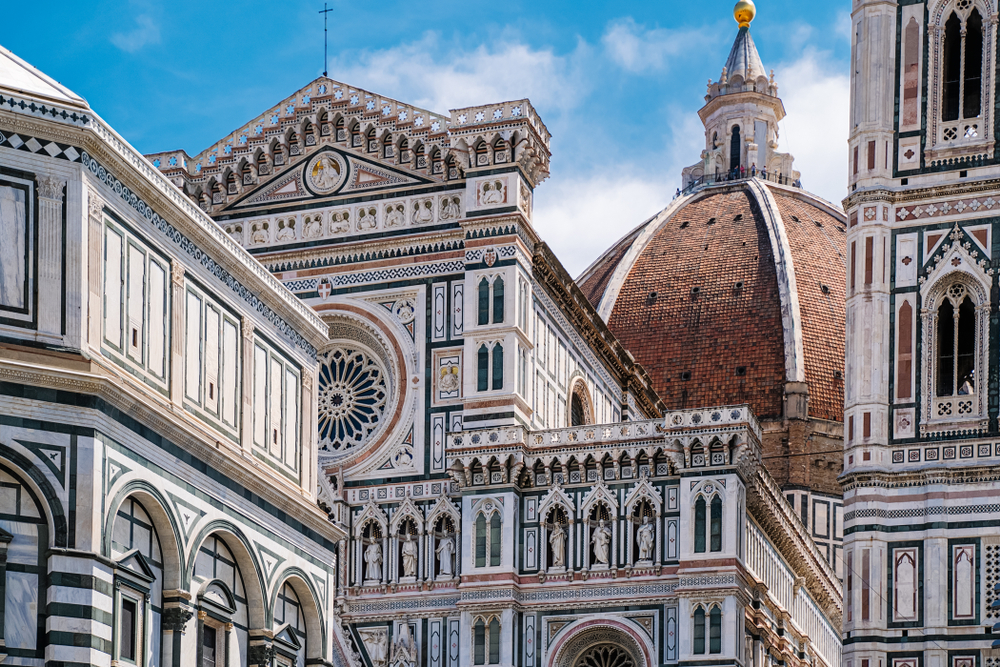 The historic city was one of the most important places where Italian artists had developed their craft, political intrigues took place and aristocrats build their opulent houses. There is plenty to see and do, as the city is one of the most popular attractions in Italy.
What to see in Florence?
Here are some attractions that you must-see once in Florence: Cathedral of Saint Mary of the Flower , vibrant Boboli Gardens , always busy iconic Ponte Vecchio. Find out more Florence attractions .
Get lost in The Uffizi and Accademia Gallery
Gaze at Botticelli's at the Uffizi Gallery, tour the Galleria dell'Accademia marvel at the masterpieces by Michelangelo and others. After a lunch break, you'll head out on a guided walking tour of Florence and explore the magnificent works of art at the world-famous Uffizi Gallery.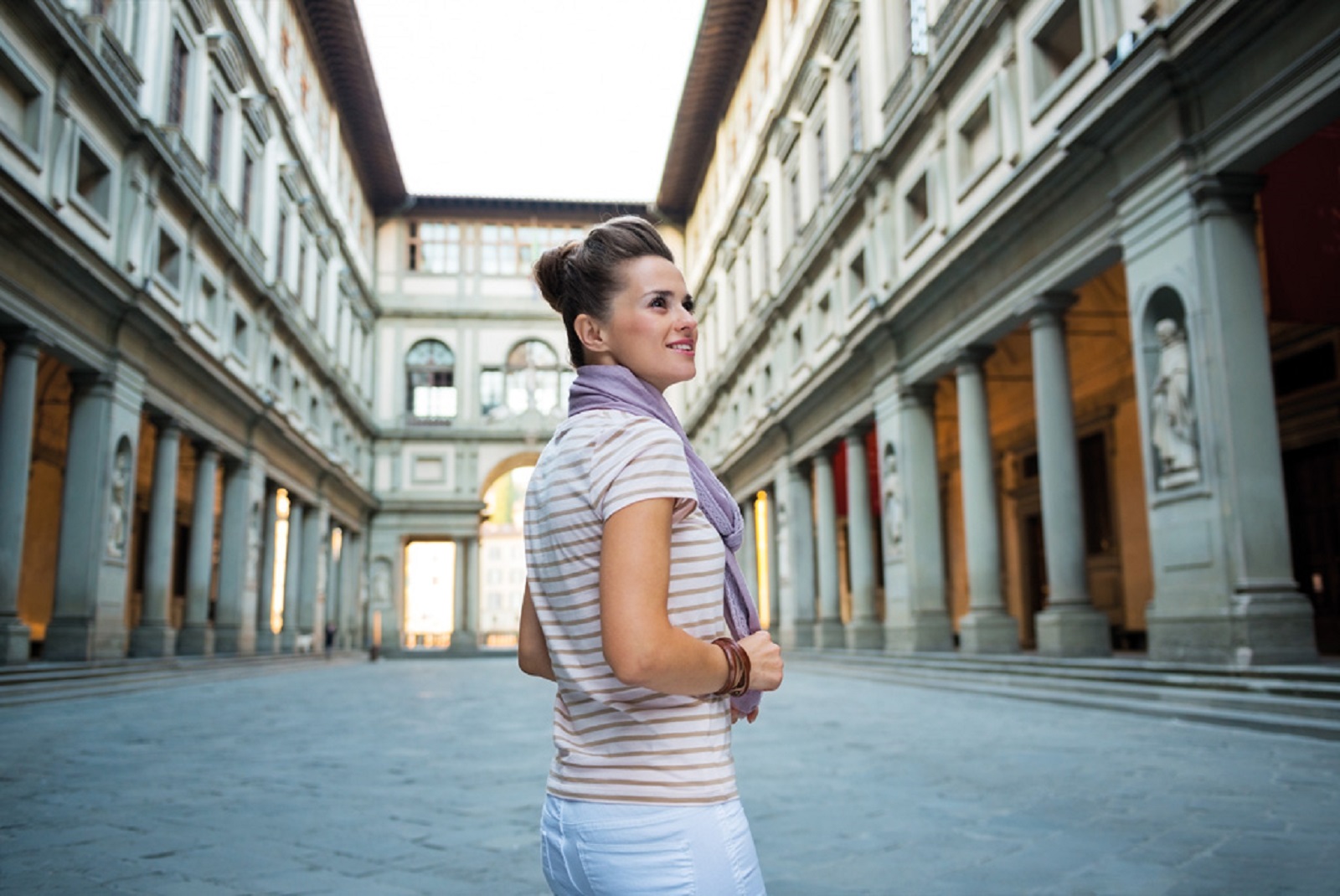 Wine tasting and local food
Italy is the perfect country for wine and food lovers, but if they will have to settle in one place, they would choose Tuscany. This region is rich in culinary traditions and offers numerous kinds of wine. It is being produced in wineries, that boast centuries-old vineyards and gorgeous villas. Some of them even accommodate guests – look for a vineyard hotel. To enjoy in its fullest, you can get a tour that includes a trip around the city, for instance, Florence, and an additional wine tour.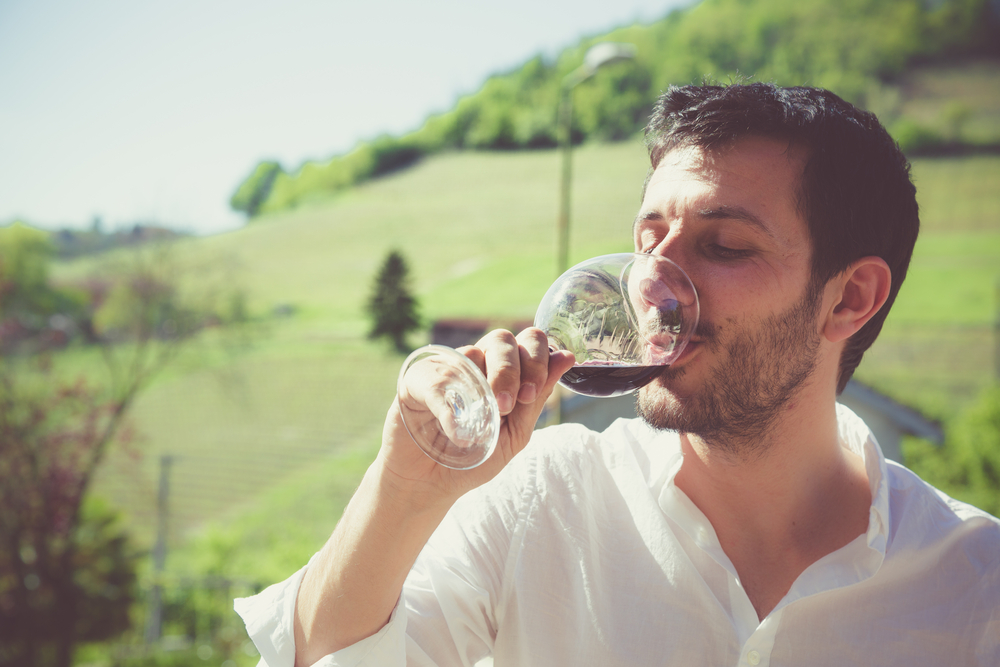 Why go there?
Who doesn't love Italian cuisine? Here you will find it in its best! Majority of the ingredients are produced in Tuscany and brought straight from the farms, mills, factories and vineyards. Don't save on food here – it is a rare chance to experience a true feast of the senses.
What to eat and drink here?
The delicious wines of the region are world-famous. Various kinds of cheese, salami and hams with a glass of red Chianti will be the best end of a nice romantic evening Italian style.
Visit Siena
See Medieval Town of Siena
Siena is one of the greatest Medieval examples, preserved by UNESCO. The Cathedral is a beautiful monument among the other magnificent examples of Italian architecture. Siena is one of the most frequently visited towns in Italy.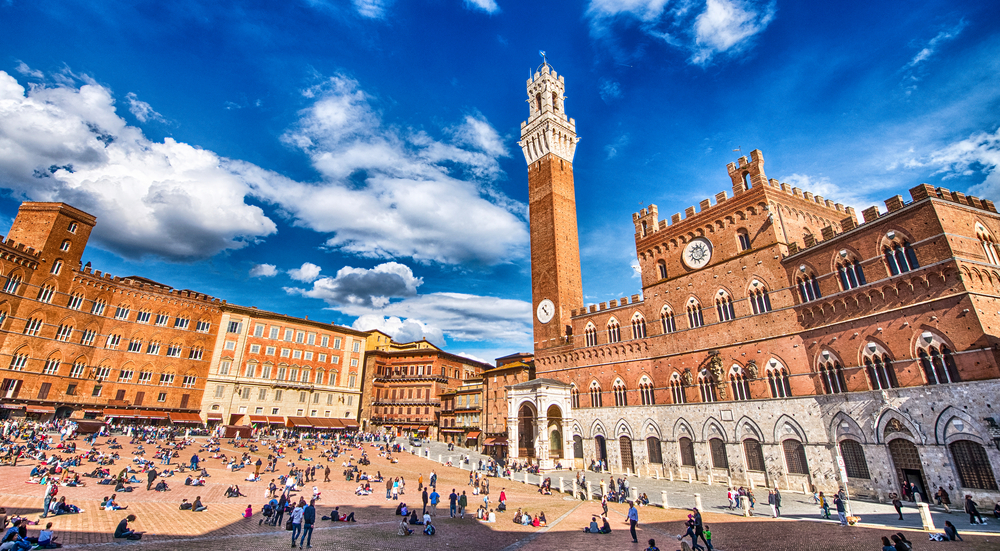 Why visit Siena?
Siena is a symbolic city in Tuscany. If Florence is known for its Renaissance art, Siena is a symbol of the Gothic era. You will notice that near-pristine Gothic architecture fills the city. Siena's main square, Piazza del Campo is also a UNESCO World Heritage Site: This square sits at the base of three majestic hills. While you're there, take the opportunity to climb to the top of Torre del Mangia For an awe-inspiring view of Siena.
As for museums, visitors find the Museale di Santa Maria della Scala and the Museo Archeologico are each worth a few hours of their time. If you are questioning what churches to visit in Siena, recent travelers recommend visiting several: the Siena Cathedral (or Il Duomo); the Cathedral of the Assunta; and the Abbazia di Monte Oliveto Maggiore for its wine cellar.
Be a tourist in Pisa
Take a Picture in front of Pisa Tower
The ancient town of Pisa, is now world-famous by an accident. The Leaning Tower of Pisa was supposed to be straight, but it got tilted unintentionally. Still, this building found its way to attract millions of tourists yearly, who make a funny selfie with the famous tower.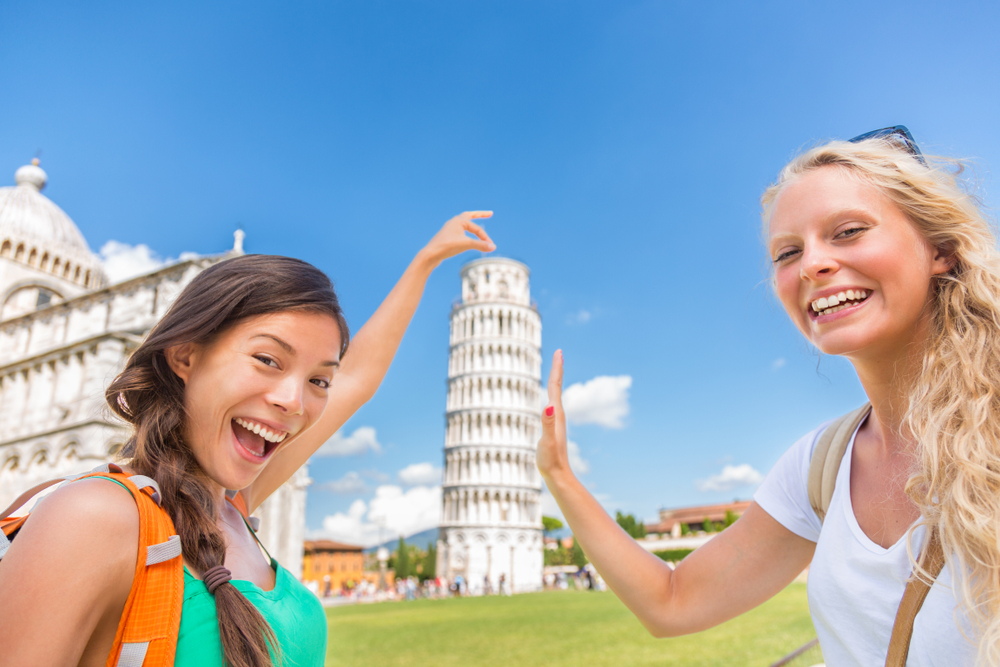 Why visit Pisa?
The city offers an abundance of stunning buildings from the Medieval and Renaissance eras, sites and museums.
Marvel at the villages of the region
These are probably your favorite natural landscapes of Italy that you have seen everywhere! The ancient villas around here, produce delicious wines and visitors are always welcomed – some villas are turned into lodges and hotels, that accommodate guests. Also, the valleys feature Cypress Trees – the symbol of the region.
Why visit the villages of the region?
The panoramic views are breathtaking, the wine and local food of the area should not missed– travel around and explore at least the main villages.
Chianti
A succession of hills, villages where time has stood still, fortresses, parish churches and country houses: a suggestive and rich nature not only of beauty and history but also of unique and inimitable products that have made this region famous all over the world.
Montalcino
Montalcino is a place of culture, wine, and delicious food as you ad it to your to-go list while you will be visiting some of the most impressive destinations in Tuscany. It is also where you will find and taste the world-famous wines. Brunello Di Montalcino, is considered the best wine in the world, has its ancestral roots in the passion of the inhabitants of Montalcino and in the ancient winemaking tradition, handed down from one generation to the next.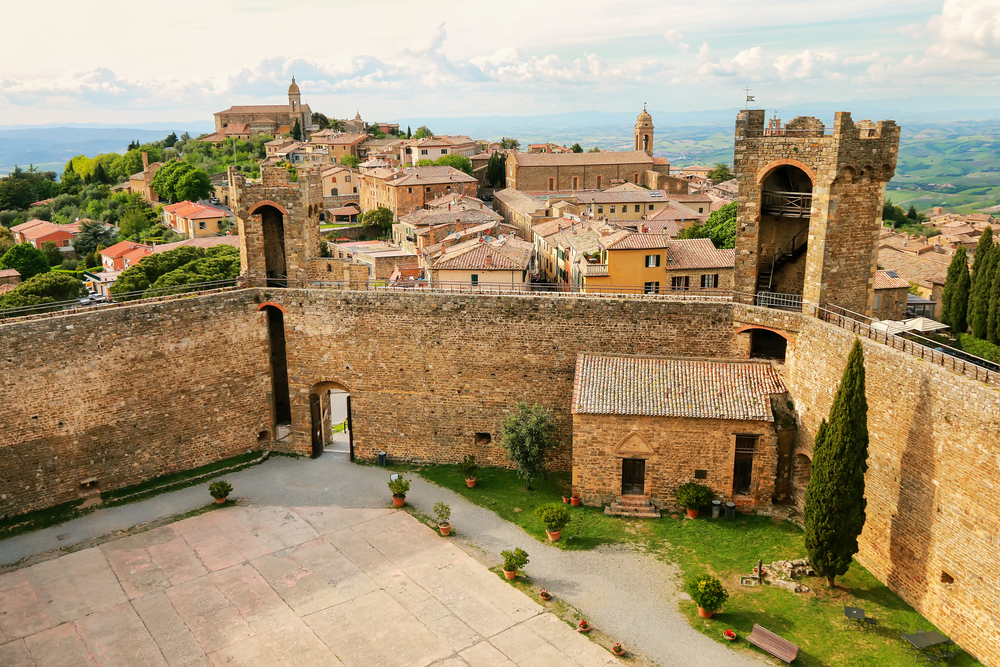 Saint Gimignano
San Gimignano's skyline make it one of Italy's most romantic hilltowns. A guided walk in the nearby countryside is a precious opportunity to explore the Tuscan scenery appreciated from the windows and ramparts of this medieval town. San Gimignano, is a fine example of a Medieval urban center and it is part of UNESCO world heritage site list. Here you will have free time to visit the village anits splendid squares, palaces, churches and the magnificent towers.
Where to take the best photos in Tuscany
To finish the article, we are mentioning the top spots to visit so you can shoot photos worth posting on social media and make the place recognized.
In front of Florence's Duomo Cathedral of Saint Mary of the Flower
Pisa's Leaning tower
Montalcino streets
The wood of Cypress trees
Drinking wine in front of a vineyard