Italy is always a good idea for the holidays! Isn't that true? In spring, Italy blows her natural beauty. During summer the Italian coastline amazes tourists from all around the world. In Autumn, fewer crowds favor museums, squares, and pockets! And during winter, Italy offers the warmness of Christmas like no other place, Italians celebrate winter in the best way possible!
The more you get to know Italy, the more you will love it! We love to express the beauty of our country and this time we decided to talk about the reasons that make Italy a wonderful place to spend your winter holidays! What to do in italy in winter season? Let's start with…
The Mountains
Do not let this year end without enjoying the freshness and the eternal beauty of the Italian Alps!
You will find excellent ski facilities and outstanding views, it's a double win for folks seeking the ultimate winter getaway. For one of the best examples, you won't go wrong with the Dolomites. Trentino's Val di Fassa offers a prime skiing experience, including some excellent ski zones and facilities, plus outstanding views, such as the Swiss and Austrian Alps.
It's a location that provides a Winter sport for all tastes, so if you're not so hot on pure skiing, other sports such as snowshoeing are available.
This place a wholly unique and, relative to the rest of Italy, it is where you find things you can't see often – powdery ski runs, frozen waterfalls, and pristine forests combine to form a winter wonderland.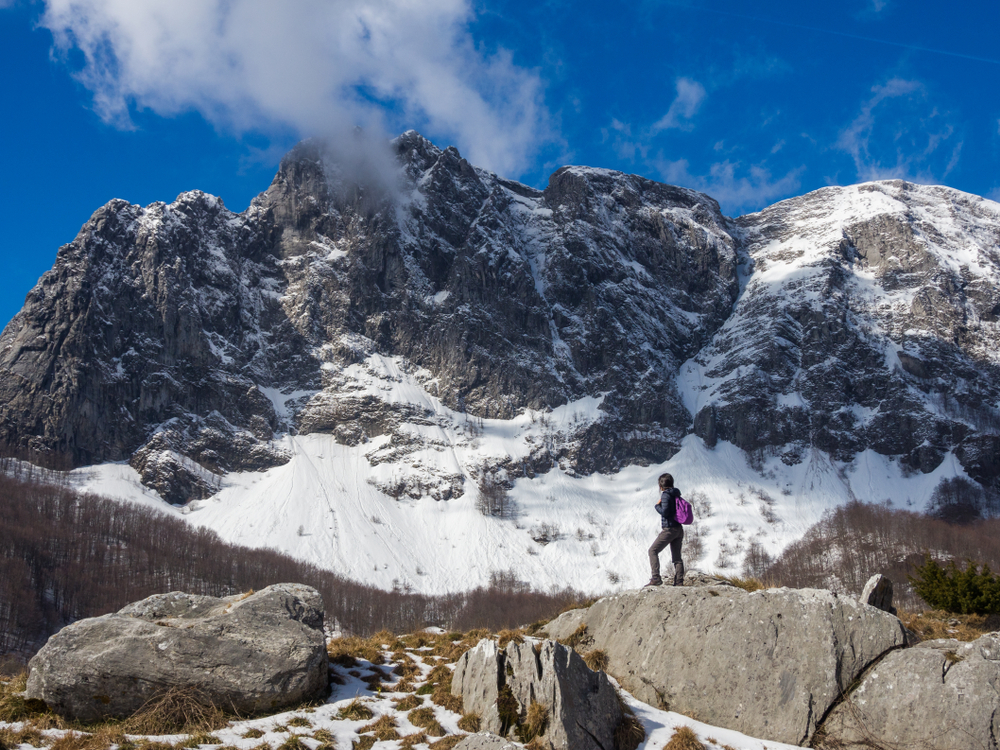 The Lakes
A holiday to the Italian lakes offers a real mix of villages and pretty towns along the water's edge, mountainous backdrops, and luxurious hotels.
Italy also has a lot of lakes! over 1500 of them. There are five major lakes in the lake district of Italy: Lakes Maggiore, Como, Iseo, Garda, Lake Ledro, Lake Bolsena, Lake Orta.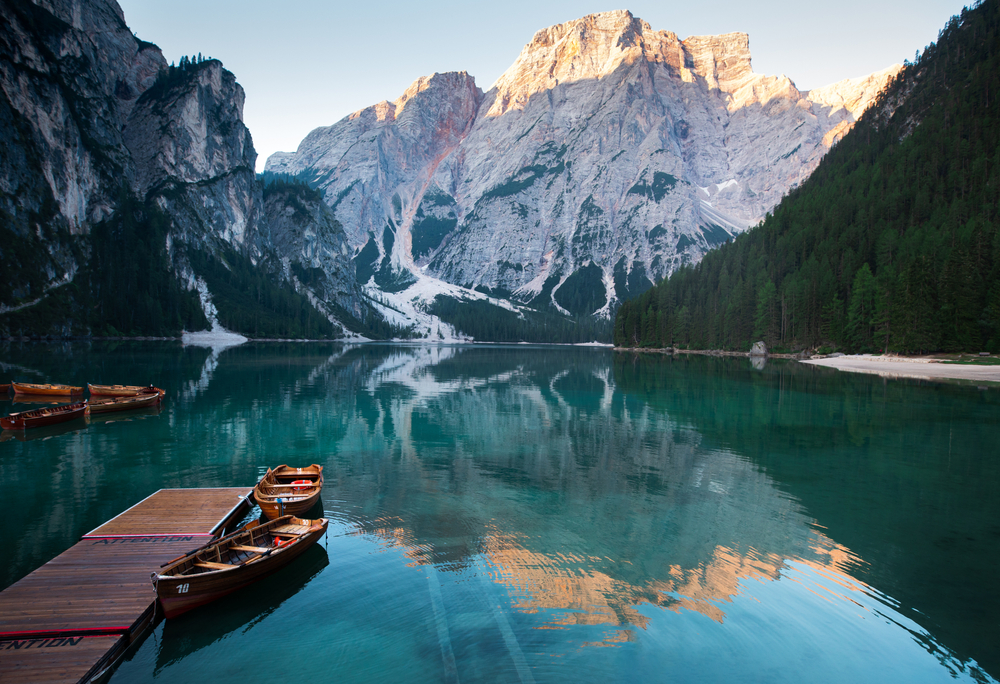 Museums
When talking about Italian museums it's hard to decide where to start! Italy houses some of the best artworks in the world. Why? Well, Italy is the birthplace of Leonardo da Vinci, Michelangelo Buonarotti, Giovanni Bellini, Michelangelo Merisi da Caravaggio, Artemisia Gentileschi, Gian Lorenzo Bernini, Amedeo Modigliani, Giorgio Morandi, and many other worldwide-known artists.
Between the most famous museums in Italy we can mention:
Galleria degli Uffizi, Florence
Gallerie dell'Accademia, Florence
Museo Nazionale, Rome
Reggia di Caserta, Caserta
Museo Egizio, Turin
Venaria Reale, Turin
Circuito Museale Boboli e Argenti, Florence
Cenacolo Vinciano, Milan
Villa d'Este, Rome (Tivoli)
Museo Archeologico Nazionale, Naples
Winter Sunny Days In South Italy
A different way to spend your holiday is in the South of Italy. This area, with its milder weather, is a good idea to take part in some other Italian traditions. In Molise and Abruzzo bagpipe players — coming down from the hills and dressing in unique costumes — play Christmas songs all around the streets.
In the city of Naples, Campania, you can find many handicraft shops, such as the famous Giuseppe Ferrignos's laboratory, that sells typical figurines of the nativity scene along with other characters like pizzaioli, bagpipers, and animals.
Another place with its own distinct folklore is Sicily. Here fabulous nativity scenes and Christmas markets with stalls bulging with Sicilian delicacies adorn many towns; and traditional events, parades, and bonfires take place in various squares.
You can visit various areas in Sicily, try exploring:
Christmas Markets
Italy is also famous for its Christmas markets, you can find them in every city all through December. Between the biggest cities in Italy that have Christmas markets are – Florence, Milan, Rome and others.
The best known Christmas markets in Italy are the ones in Trento, Bolzano, and Merano – but they're often crowded with visiting day-trippers.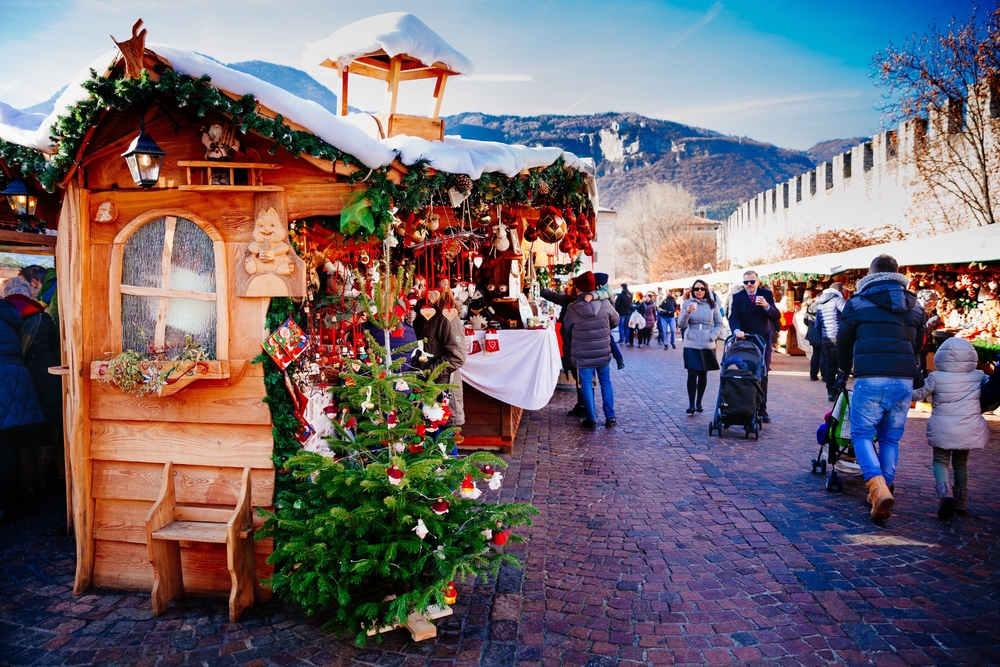 Superb winter sales
The first few days of January mark the beginning of Winter sales and finish at the end of February in all of Italy. If you are keen on shopping, planning a trip to one of the most famous fashion countries in the world during this season is perfect!
Prepare yourself to face the crowds and compete with some determined customers, but if you are smart you can buy some of the most expensive brands for lower prices.
Nativity Scenes
Christmas is not famous only for its markets and foods, but also for nativity scenes, or Presepi in Italian. During Christmas time, families make their own Presepi and display it in the most visible place of the home, but you can find nativity scenes everywhere in Italy, in churches, squares, shops, and other public areas. Another event connected to this old tradition is the Presepi viventi. You can find these enchanting living nativity scenes in many parts of Italy, usually held for several days during Christmas week.
Wineries
Are you a fan of wine? Who isn't! Italy produces 1st class wine and in particular Tuscany. You can visit the famous wineries of Chianti! There are seven areas in the Chianti region. Each region has a unique wine that tastes different from the other. Besides Chianti, the Tuscany region also houses Montalcino – the land of Brunello Wine!
Montalcino attracts numerous tourists just because of Brunello di Montalcino. It is present among the list of most expensive wines available in Italy. In Tuscany, these are the wineries you must visit!
Vignamaggio – Chianti, Tuscany
Castiglion del Bosco – Montalcino, Tuscany
Biondi Santi – Montalcino, Tuscany
Tenuta San Guido – Maremma, Tuscany
To get the best of wines in Tuscany you can book a tour that gets you to the taste!
If you will be traveling in another part of Italy you might be near to these wonderful wineries:
Massimago Winery – Valpatena near Verona
Vietti – Barolo
Barone di Villagrande wine farm – Mount Etna
Ca'del Bosco – Erbusco, Franciacorta
Vini di Filippo – Umbria
Cantina Scacciadiavoli – Montefalco (Perugia)
Marchesi di Barolo – Barolo
Borgogno Serio Battista – Piedmont
Planeta – Sicily
Ceretto – Alba (Piedmont)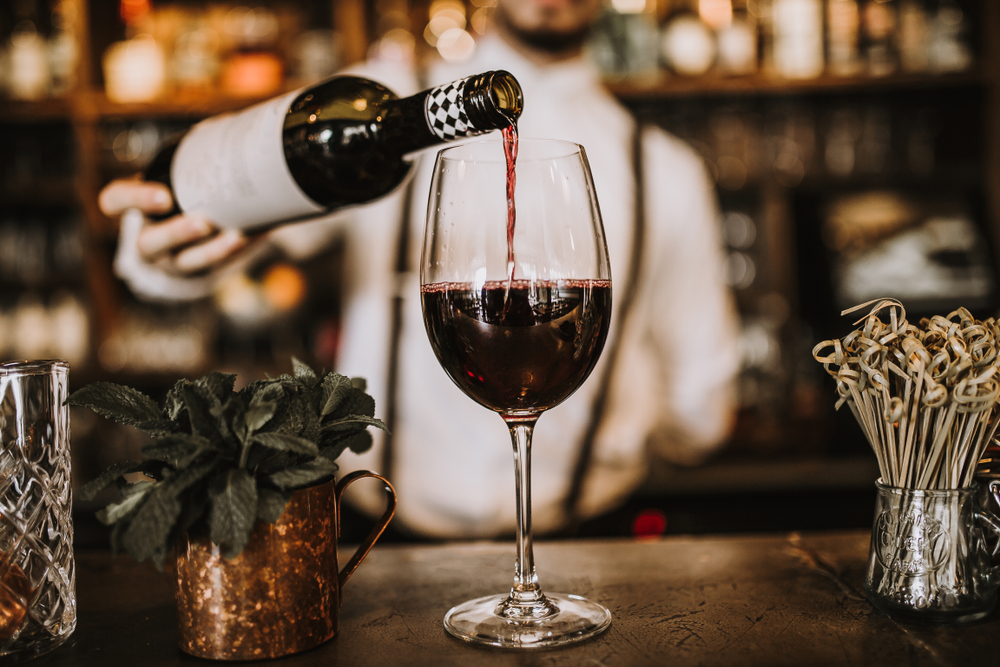 Lower Price at Your Dream Hotels
Italy is full of fabulous accommodations and during the summer holiday season, the prices are considered too expensive by many travelers. Winter is the perfect time to book your favorite hotel room or even a villa for lower prices. Most of the hotels are usually overbooked in spring and summer times but during winter, they have a significant number of empty rooms (except in the mountains) and consequently reduce their fares. Take advantage of it!
Where are you traveling to? Book with our discount code from booking!