What To Do In Chianti Area | Things to do
Chianti is one of the most beautiful areas in the whole of Italy. Geographically speaking, Chianti is located in the provinces of Siena and Florence, but since it's not a communal region or province, it is hard to define its precise borders. It stretches from Val d'Elsa in the west to Valdarno in the east.
Chianti has a perfect landscape and is a place that has amazed its many visitors. It includes vast fields, rolling hills, ancient olive groves, lush vineyards, medieval villages as well as quaint farmhouses and Renaissance villas. The valley is the perfect place to produce wine and it is where the world-famous ruby-red Chianti and Chianti Classico are produced.
Chianti is also the perfect destination for a road trip, where you can stop wherever you like along the way. The picturesque landscapes are so worth it.
Wine Tasting
As we have already mentioned, Chianti is a famous area with impressive wine-making traditions and high-quality produce. If you are visiting Chianti, going wine tasting is the first thing you have to do.
If you are not tasting the local wine in Chianti, it is like visiting Florence and not admiring the cathedral! You can either taste the wines at small enotecas (wine bars) that offer a wide selection of local wines or buy a wine tasting tour to fully understand the process of winemaking.
To sum it up, the most profound and well-rounded experience is to sign up for tours of local wineries, vineyards, and traditional estates. Keep reading to find out what else to do during your stay in the area!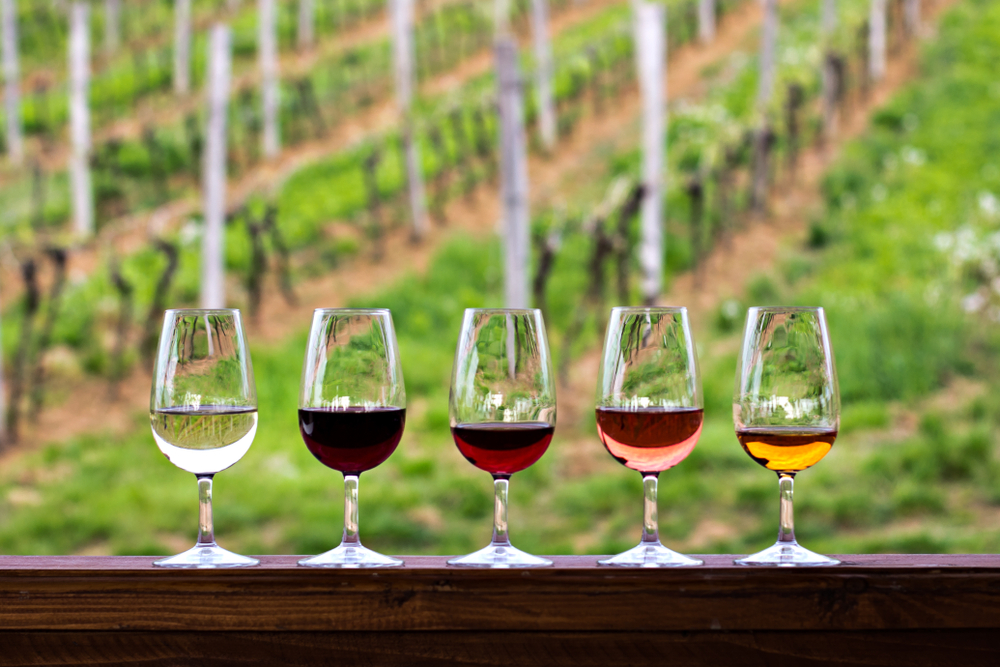 Explore Chianti's Main Villages
To make sure you are getting the best in the area, we suggest visiting the villages of Chianti. In these small villages, you will get the true feeling of Tuscany. It is where you will find winding roads that are pleasant to drive on, the vineyards are splendid to visit and each will have its own history to tell.
If you do not have the time to visit all the villages make sure you visit the main ones, we would suggest Volpaia, Radda, Panzano, Greve, Gaiole, and Castelnuovo Berardenga. Regarding the Chianti villages, each new village that you will visit will seem prettier than the previous one. They will all enchant you in their own way.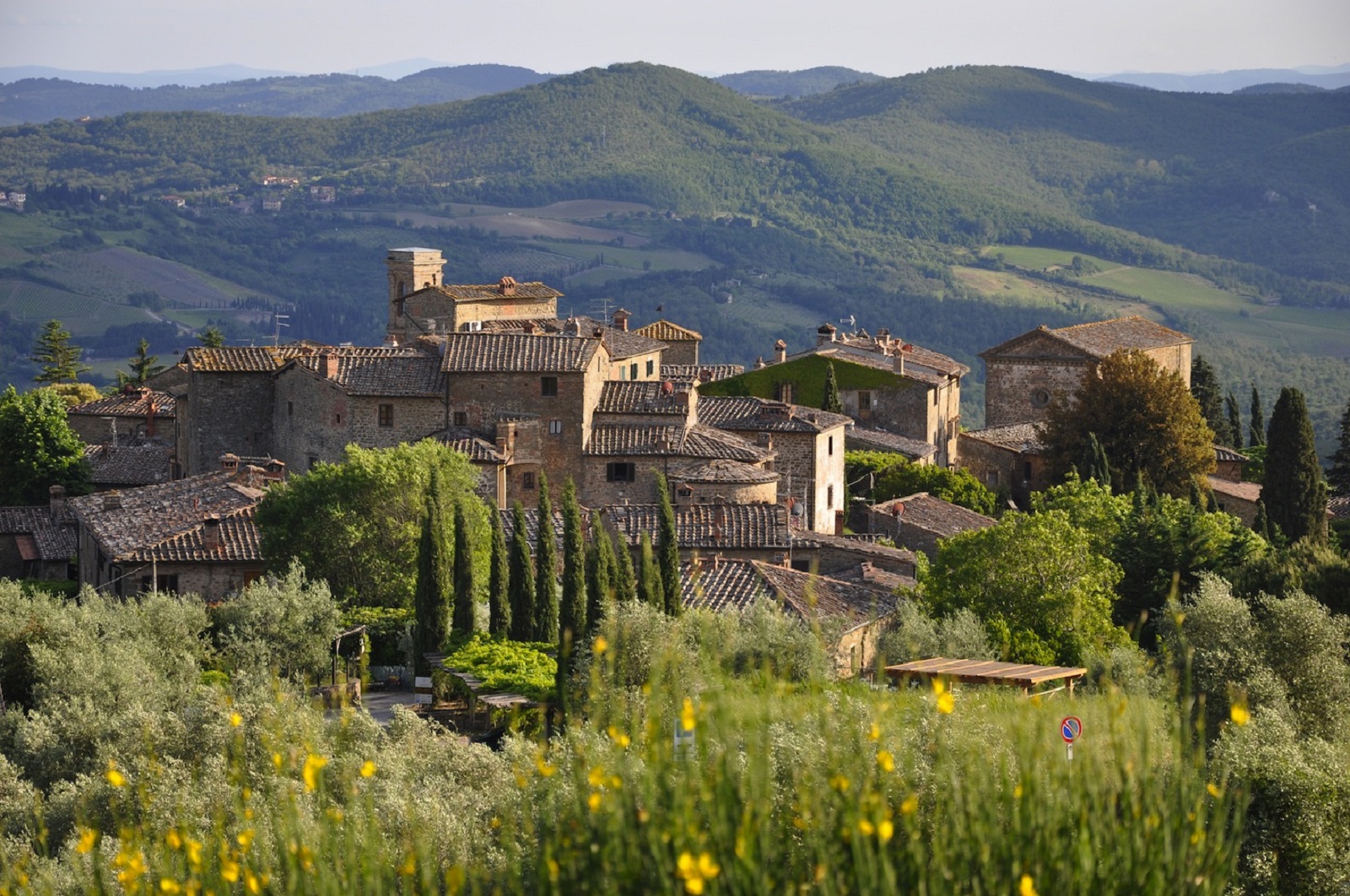 Visit Food Festivals and Fairs
Another delightful thing about Chianti is its never-ending selection of fairs and festivals. Each season has its own perks. During spring, the locals have the beginning of the "good season" and they call it "Festa della stagione bona" in Panzano with a parade in period costumes, a medieval play, and food.
In San Gimignano during summer locals celebrate "Ferie delle messi" with folkloristic fanfare. During fall in Impruneta comes with "Festa dell'Uva" – grape harvest celebrations with a large market including shows, music, and local food and wine tasting. With all these festivals and fairs, you can hardly run out of ideas on what to do in Chianti.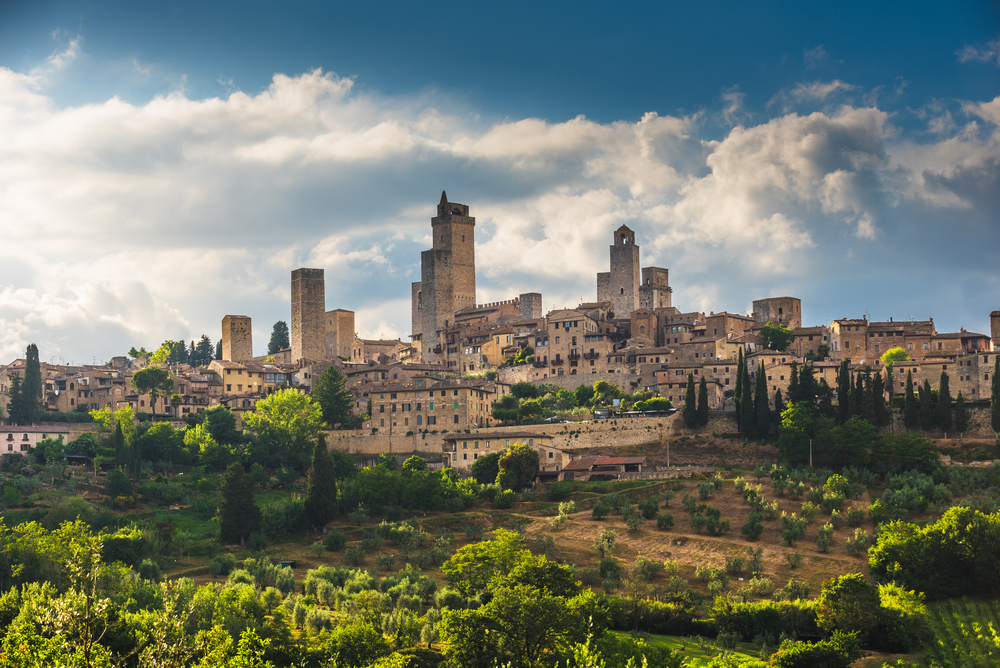 Visit the castles and museums
Main museums in Chianti
Chianti is located in the center of Tuscany and was an important location for the artists that traveled from Florence to Siena to Assisi and Rome and back again. Probably, this is one of the reasons for the many museums that are in the area.
These museums are small, with a select collection of work – so you don't have to spend an entire afternoon visiting them. But a short visit will definitely expose you to the skill and talent that developed in this area. You may consider visiting some or all the museums listed below.
Museum of Sacred Art – San Casciano Val di Pesa
Museum of Sacred Art – Greve in Chianti
Museum of the Treasury of Santa Maria dell'Impruneta
Jerusalem of San Vivaldo
Antiquarium di Sant Appiano a Barberino Val d'Elsa
Ceramics Museum
Museo San Pietro
Contemporary Sculpture Parks
Chianti Archaeological Museum
Museum Emilio Ferrari for Farm Traditions
Main castles in Chianti
Visiting a castle means entering the culture, history, and traditions of an area. Tuscany offers many opportunities in this sense and this post suggests ten possible destinations. Here you will find the castles located in the area and why not, visit some of them.
Castle of Meleto in Gaiole in Chianti (Siena area
Castle of Gabbiano in Mercatale Val di Pesa (Florence area)
Castle of Brolio in Gaiole in Chianti (Siena area)
Castle of Vicchiomaggio in Greve in Chianti (Florence area)
Castle of Verrazzano in Greve in Chianti (Florence area)
Castle of Conti Guidi in Poppi (Arezzo area)
Castle of Vincigliata in Fiesole (Florence area)
Castle of Porciano in Stia (Arezzo area)
Castle of Banfi in Montalcino (Siena area)
Tour around Chianti
Touring around Chianti is the best way to admire the sights of Chianti, wrapped in the perfumes of the Tuscan countryside and the sound of the working farms.
You can even head out on horseback tour for a special experience to see the Tuscan countryside on a day tour. Experiencing the breathtaking beauty of the Chianti countryside by vintage Fiat 500 is also a perfect idea! You will have the opportunity to admire lush vineyards, olive groves, rolling hills, and stunning views.
Another great idea would be to spend a day riding along peaceful roads through the scenic, Tuscan hills on an original Vespa scooter. Experience a unique way of admiring Chianti's sights, and stop for wine tasting and a delicious lunch along the way.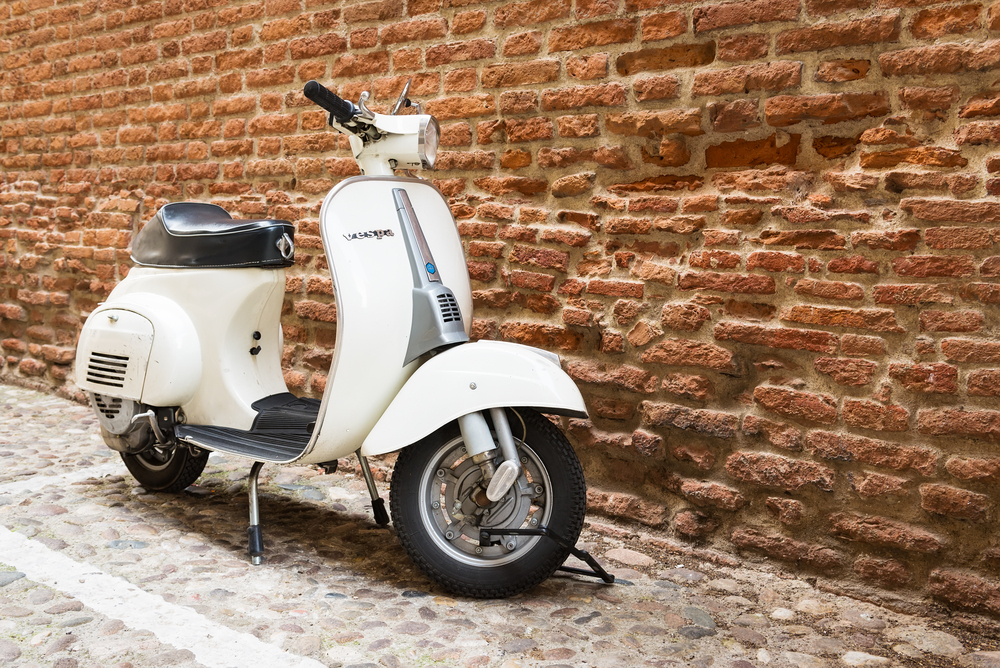 Where to do the best photos in Chianti for your memories and your social media
It would be such a shame visiting Chianti and not taking some good pictures that are worth being posted on social media. Take our advice and pose in front of some of these picture-perfect spots.
In front of a vineyard
In the typical chianti castles
A shot with cypress trees in the background.
Landscape background of the hills