Are you planning to spend your winter holiday around new years eve? Well, if you are, you might have been thinking to spend them in Italy. We have noticed that this year, there have been a lot of people who want to know how does Italy celebrates the new year. Just to make it easier for you to imagine how your holiday in Italy could be during this period of time, we are sharing with you a touch of the Italian new year celebrations. Keep reading!
New Year's Eve Traditions in Italy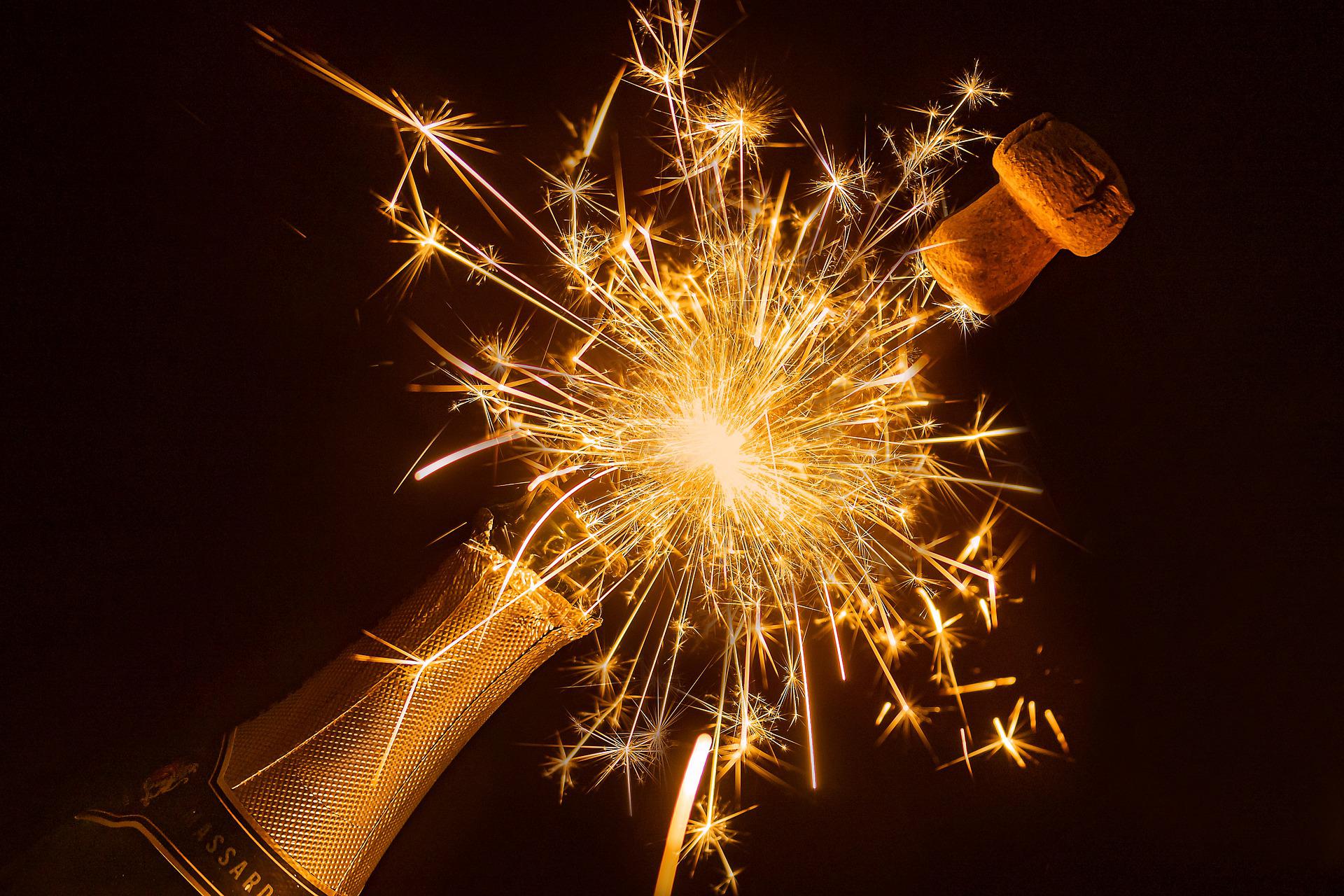 New Year's eve in Italy is something more than just the eve that awaits the new year. Italians also celebrate the St. Sylvester's feast day on 31st December. Saint Sylvester was the fourth pope and it was buried on the new year's eve.
Many Italians will celebrate with their family and friends, a traditional dinner that features pork and lentils. Do you know why? Well, l entils are a symbol of money since they seem like coins, and pork is the representative of how rich life is. Dinner is just to get the party started, the true festivities begin after dinner.
Then, most Italians head to public organizations such as open concerts to enjoy performances usually on the main squares of the cities. There are also indoor organizations for the ones who do not prefer the crowds on the streets. Fireworks are an important part of New Year's Eve in Italy. Italians love the colorful fireworks and the Italian sky on New Year Eve is covered on fireworks.
Most cities and Towns plan their firework show on the squares but you will find them anywhere: small groups of friends, families with their own cache of firecrackers, light up courtyards, alleys, and tiny paths.
Italians are big fans of holidays, and especially when the holiday is about lights and fireworks. If you are the kind of person who gets excited about fireworks and feast time (and who doesn't) then Italy is the perfect place to spend the New Years Holiday.
Fireworks are beloved throughout the country, and also seem to grow in popularity as you go south – the displays in Naples, for instance, are likely to be much bigger and more widespread than in Milan.
The 1st of January, in Italy is called "cappodanno" which means the head of the year.
New Year's traditions in Italy also involve underwear. Yes, for real! Italians as superstitious as they can be and one of their beliefs involves wearing red underwear on New Year's Eve (and, obviously, into New Year's Day). This is supposed to bring good luck in the upcoming new year. Walkthrough any Italian market in the weeks leading up to December 31 and you'll see an abundance of red skivvies for sale. Join in the fun – buy some for the whole family!
New Year's Eve in Rome
New Year's Eve major celebrations in Rome are organized in Piazza del Popolo. Crowds enjoy rock festivals but also classical music shows, drinks, dancing and fireworks. During New Year's day, it is the children's moment to be entertained. They enjoy the performances of acrobats and other entertainers!
Via di Fori Imperiali is another good place to celebrate. It is quite near the colosseum and there will also be live music and fireworks. Classical music concerts are usually placed on the square in front of Quirinale and just like in every corner, you will enjoy fireworks at the year changing night.
If you prefer an elegant evening, you can choose between the restaurants that offer a panoramic view of Rome under the sound of refined live jazz music. There are also theaters that present symphony or opera on New Years Eve and Rome nightclubs also organize special events.
Are you planning to explore Rome soon? Take a look at our suggestions!
Rome Museums | Day Trips | Food & Wine | Classes
New Year's Eve in Florence
Restaurants in Florence also offer extravagant meals, but if you want a seat, or specialy a good seat, make sure you reserve early. The concerts are usually placed at Piazza della signoria and Piazza della Repubblica. The bridges of the Arno River are a good spot for a full view of the fireworks that cover the sky of florence in the midnight. Big parties are also on fire on the most popular nightclubs of Firenze.
A New Years Eve in Florence would be an evening to remember for anyone visiting the city in this period of time.
Are you spending some days in Florence? Here is what you can do!
Florence Museums | Sports | Day Trips | Food & Wine | Classes | Private Tours
New Year's Eve in Venice
In Venice, the feasts begin around 9pm and last until the first hours of the New Year. Restaurants organize feasts with special guests, although it may be considered expensive to spend the New Years Eve in these restaurants, they tend to be generous on good food.
The St Mark's Square is a huge celebration place with music, firework display, Bellini Brindisi (toast), and a huge group kiss at midnight. Piazza Ferretto in Mestre also has her own group kiss.
On New Year's Day, Venetians take a dip in the waters of Lido Beach, so if you have plans on spending some more days in Venice, there's plenty to keep you entertained throughout the first days of the year, too.
Best things to see in Venice? Check out from our links.
Venice Museums | Day Trips | Food & Wine | Private Tours
New Year's Eve in Pisa and Turin
Pisa celebrates with good music and firework display over the Arno River in the center of town, and the Verdi Theater usually organizes a New Year's Eve and also New Year's Day concert.
Turin, the northern area of Italy's Piedmont region, holds public festivities in Piazza San Carlo. a parade, Live music, DJ music, and fireworks highlight the evening's events. Are you planning to stay around Turin some more days?
Best things to see in Turin? Check out from our links.
Turin Museums | Day Trips | Private Tours
New Year's Eve in Milan
Milan has something to offer for everyone whether you want to celebrate the night with the Milanese on one of the squares of the city or go clubbing.
You will find a huge free New Year's show in Piazza Duomo that starts at 8 pm with performances by Italian musicians.
Milan's New Year's Eve fireworks display takes place on Piazza Castello at midnight. These squares have a walking distance from each other so if it's cold you can circulate between them.
These arrangements end shortly after midnight after you can toast the New Year together and watch Milan's traditional and amazing fireworks over the Castello Sforzesco.
Of course, Milan's hottest clubs celebrate the New Year's, if you are in that sort of celebrating. Milan is a city that knows how to party for sure! Are you staying some more days around?
Best things to see in Milan? Check out from our links.
Milan Museums | Day Trips | Food & Wine
Cities are easier with My Tour Guide – We made it easier!
Use the discount code (10%MYTOURTRAVELBLOG), check out My tour web and select the city you are planning to visit. We have programmed tours for all types of preferences – Do you like sports? Museums? Food? Architecture? Or City Walks?