Alps
Italian Alps are frequently overlooked by tourists who travel to the Alps in favor of Swiss and French Alps. But Italy's mountains are a true treasure. The breathtaking panorama of lush meadows, emerald lakes, razor-sharp peaks, snow-capped mountains, and charming towns will astound visitors. There are many destinations to visit in the Italian Alps, ranging from Genoa in the west to Trieste in the east.
The Italian Alps are ideal for hiking and exploring in the summer. You might come across a lake with an uncanny reflection of the mountain tops by just stopping your car on the side of the road.
It is well worth experiencing the unique Italian cuisine found in the Alpine communities, which draws inspiration from our northern neighbors.
For the best skiing in the nation, people travel from all across Italy in the winter. The tallest mountain summits can be found here. There are numerous winter sports to choose from, including skiing, snowboarding, sledding, and more.
There are numerous towns to explore, lakes to see, and hiking paths because the Italian Alps run the full length of the country's northern border. The Alps are a must-visit location while in Italy if you enjoy mountains! Though there are several regional trains that go to the larger towns, driving is the quickest way to reach the Alps. The travel times from Italy's largest cities are listed here.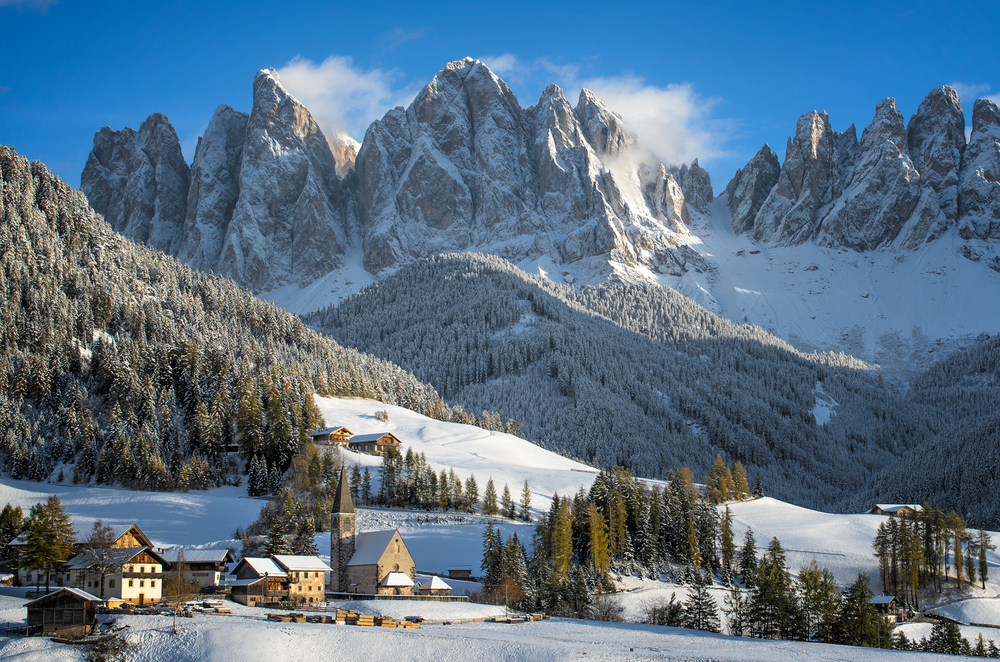 Lakes
Some of the nation's most exquisite lakes can be found in the Italian Alps. On the one hand, there is Lake Como, which is well-known for the charming town of Bellagio and for being the residence of numerous renowned people. Lago di Braies, Lago di Sorapis, and Lago Carezza are three less well-known lakes. Although they are all smaller than Como, the view is really stunning.