Italy in 10 days
For most people, ten days of exploring Italy is a dream come true. It is long enough to visit and learn about the major sites, as well as to relax and enjoy the scenery of Italy's major cities. This ten-day itinerary perfectly plans your time in some of Italy's most beautiful cities, including Rome, Florence, Naples, the Amalfi Coast, and optional day trips!
DAY 1
Rome, in my opinion, is the best place to begin your Italy tour! There is an international airport, friendly people, fantastic restaurants, and, of course, one of the world's richest histories. After collecting your luggage from the plane, take an official taxi to your accommodation in Rome's center for a fixed price of 48 euro. There is also the Leonardo Express train, which goes directly to Termini Train Station in the heart of Rome. Then, simply take a short taxi ride from the train station to your hotel.
When you only have 10 days in Italy, there is no time to waste! One of my favorite aspects of central Rome is the fact that you can walk to almost every tourist attraction, and it is a pleasant walk. In one afternoon, you can visit the Pantheon, the Spanish Steps, the Trevi Fountain, Piazza Navona, and other attractions.
The Pantheon is the first stop on our walking tour of Rome. There is usually a short line, and admission is always free! If you are interested in history and want to learn more about the Pantheon, I recommend purchasing an audio guide. If history isn't your thing, just relax and take in the beautiful architecture.
The Trevi Fountain can be reached in about fifteen minutes by foot. This area is usually crowded with tourists, but it is still a sight to behold in person. Make your way to the front and toss a coin into the fountain for good fortune! Before visiting the Spanish Steps, don't forget to take some photos. It is approximately ten minutes away and is home to Rome's high-end, designer stores. Examine the window displays of the world's most opulent brands. After arriving at Piazza di Spagna, it's time to climb to the top. From here, you can see the Roman skyline and the Trinita dei Monti church, which is free to enter.
After that, I'm sure you'll be ready for a break! A short walk will take you to Piazza Navona, one of Rome's most famous squares. You can see Bernini's famous Fountain of Four Rivers here, as well as enjoy the live performers and people watching. The square is surrounded by restaurants and outdoor seating, making it ideal for an afternoon coffee or drink! Campo de' Fiori is another option, with a less touristy square lined with restaurants and bars.
Cross the Ponte Sisto bridge into the Trastevere neighborhood for dinner. On the way over, you'll see my favorite view of St. Peter's Basilica! This Rome neighborhood is home to some of the best restaurants with outdoor seating. I recommend trying carbonara, cacio e pepe, or amatriciana, which are traditional Roman pasta dishes! If you want to go out that night, Trastevere is bustling with young Italians and has a plethora of bars.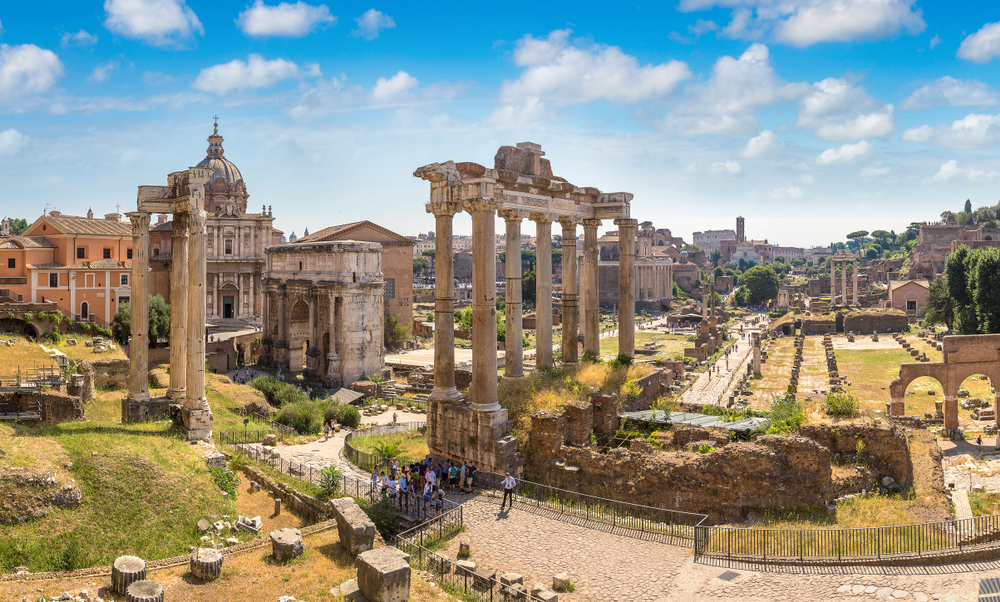 DAY 2
It's time to start your second day in Rome! I recommend starting your day with a light pastry and espresso, as is customary in Italy. Arrive early at St. Peter's Basilica and the Vatican Museums to avoid long lines. You can arrive by taxi, public transportation, or walking, depending on the location of your accommodation! Getting skip-the-line passes and a guided tour of the Vatican Museums is the best option. A private guide is ideal if you are interested in the history of the Vatican or if you enjoy art. For the average visitor, small group tours are a good option, as are group tours for the price. These tours will include skip-the-line passes, museum guides, and admission to the Sistine Chapel.
Even if you aren't interested in the museums or the Sistine Chapel, I always recommend visiting St. Peter's Basilica. The church is a work of art in and of itself; the interior is absolutely breathtaking, and admission is free. Climbing the dome (cupola) is also one of the coolest things to do! For less than ten euros, you can see the beautiful mosaics up close, and from the very top, you can see views of the Roman skyline - an unforgettable experience.
When you have finished exploring the Vatican, you will undoubtedly be hungry. "Pizza al taglio" is a typical Roman lunch. You select different pizza flavors, and they are cut into squares for you. Another must-try food in Rome is "suppli," or fried rice balls! Lunch in Rome is typically comprised of these items, along with a beer or soda.
It's time to explore Borghese Garden after your crispy pizza for lunch. It is, in my opinion, the most beautiful garden in Rome. There is a lot of green space, exotic flowers, rowboats in the pond, and beautiful sculptures and fountains. Starting in Piazza del Popolo is a good place to start. Then, ascend a short flight of stairs to the garden, which leads directly to the stunning "Terrazza del Pincio." You can see the magical skyline of Rome as well as St. Peter's Basilica from here.
When you're ready to leave, there are numerous exits from Borghese, or you can simply take a taxi or bus from within the park. Following that, it's time for a relaxing aperitivo (Italian happy hour). For dinner, I recommend visiting the Testaccio neighborhood, which is known for its homemade Roman cuisine.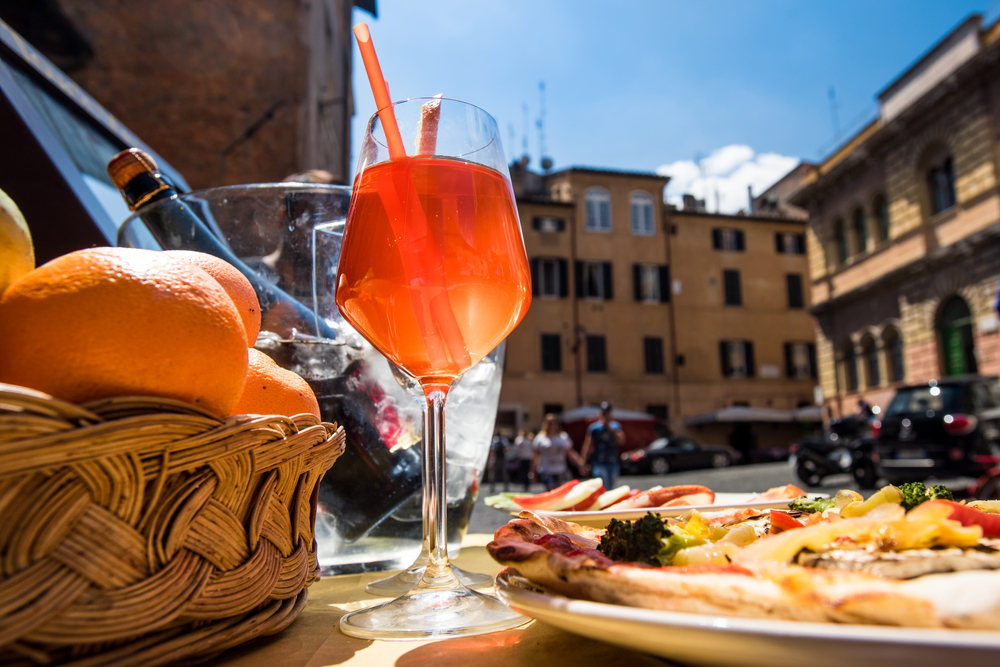 DAY 3
There is no time to waste on your final day in Rome! Early in the morning, head to the Colosseum, a must-see Rome symbol and UNESCO World Heritage Site. Tickets for the Colosseum always include admission to the Roman Forum and Palatine Hill. I strongly recommend taking a guided tour to learn about history in a more engaging way, through stories and fun facts. After your morning of ancient Roman history, it's time to travel to Naples, Italy's third largest city.
The fast train to Naples takes an hour and ten minutes. You can either take a taxi or the metro to your hotel, depending on the location of your accommodation. After checking in, I recommend making your first stop… pizza! Naples is known for its famous pizza, an absolute must-have. For less than ten euros, you can fill up on a huge, incredible pizza.
Naples is a historic city teeming with life. While it may be less tourist-friendly than other Italian cities, there is still plenty to see. Most of these places can be visited in one afternoon or evening. Piazza del Plebiscito and Castel Nuovo, both located near the water, are must-sees. The views of Mt. Vesuvius are breathtaking, and they can be seen from almost anywhere in the city. Take a stroll up Via Toledo, the main shopping street, and explore the rustic side streets of the Spanish District.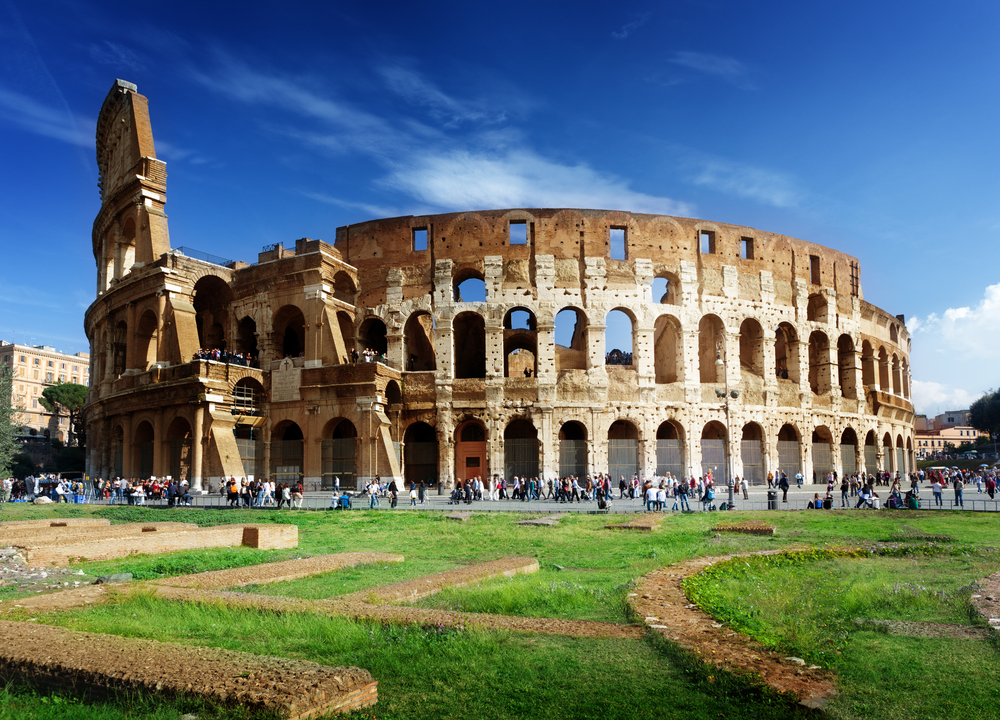 DAY 4
It's time for a day trip into history on day four! I recommend taking a guided tour of Pompeii and Vesuvius from Naples in a group or small group. You will not have to worry about taking public transportation because it will be provided. In addition, the tour typically includes skip-the-line admission to Pompeii, a guided tour of the ancient city, lunch, and transportation to Vesuvius. It can significantly simplify your day!
I believe that seeing Pompeii in person is something that everyone should do. A guide brings the ancient city to life and shares interesting historical facts. Walking through the ancient streets and seeing Vesuvius in the distance can give you a new perspective on what you only learned in school. After a nearby lunch, make your way to Vesuvius. A bus takes you to the volcano's top quarter, where you can climb to the very top and see the crater! The ascent is accessible to people of all ages and is truly breathtaking.
It's time to pack your bags and head to the Amalfi Coast after your hike and bus ride to Naples! The most popular cities to stay in along the Amalfi Coast are Sorrento, Positano, and the town of Amalfi. For this itinerary, I'll concentrate on staying in Positano, as it's the most popular destination on the coast! I strongly advise hiring a private driver to take you from Naples to anywhere on the Amalfi Coast because public transportation is difficult and time-consuming.
After checking into your hotel, walk down to the beach for a sunset dinner overlooking the water. Positano is a postcard come to life, and you'll be in awe just walking down the colorful streets before dinner. Try some seafood pasta and finish the meal with limoncello! Get some rest before your beach day tomorrow.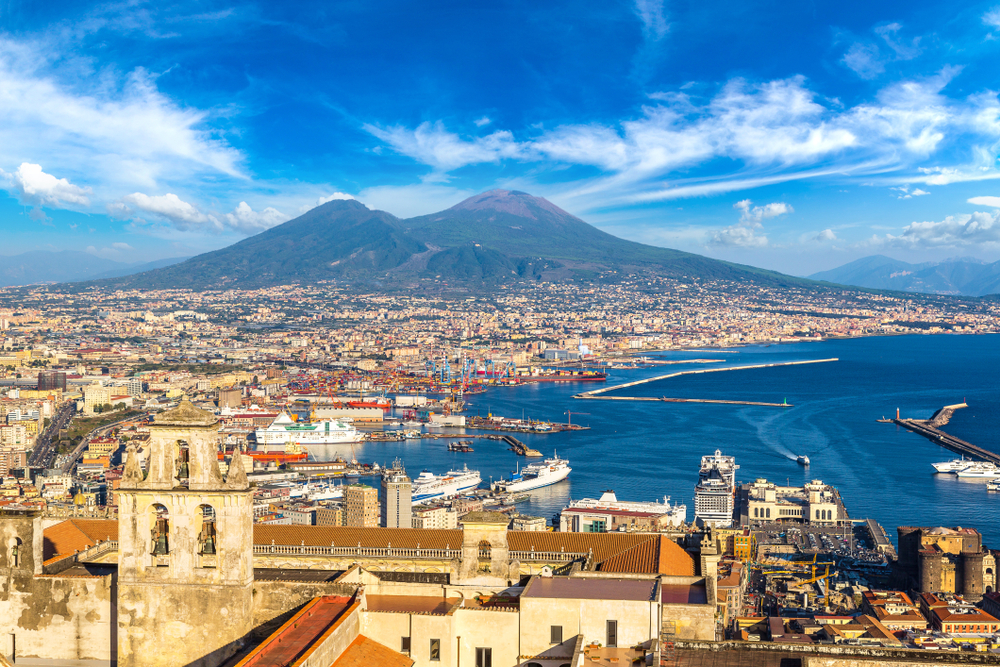 DAY 5
Today is a day to simply relax in Positano and spend as you please! If you want to relax and tan on the beach, you can rent lounge chairs and umbrellas for around twenty to thirty euros. You can also rent kayaks and paddle boats for an hour to explore the area around the beach. My favorite thing to do in Positano is rent a boat for the day. Professional drivers will take you all the way along the coast from Positano to Amalfi. You can stop along the way to jump in the water, swim in caves, or go cliff jumping (for the daring!). It is appropriate for people of all ages, and the boat drivers enjoy it.
Alternatively, you can use this day to ferry somewhere else along the coast. Ferry tickets can be purchased at the Positano port or online; however, keep in mind that you must exchange the online voucher for a paper ticket before departing! You could spend an entire day in Capri or Amalfi. The best way to see Capri is by boat, and tours leave from the Marina Grande Port throughout the day. Relax on the beach, visit the Amalfi Cathedral, or go shopping in Amalfi. All ferries will arrive in Positano by sunset, allowing you to spend your final night on the coast dining in the picturesque town.
DAY 6
Day six will be your final day on the beach! I recommend hiring a private driver to take you back to Naples in time for your train to Florence. However, there is one more stop before the train arrives. Get up early and arrange for your private driver to take you to the beautiful town of Ravello. The hour-long drive features breathtaking scenery along the way, culminating in the most breathtaking view of all! You will arrive in Ravello's city center and walk to Villa Cimbrone, where you will find incredible gardens and a never-ending view of the Amalfi Coast's bright, blue sea. Before returning to the car, spend some time exploring the villa and taking memorable photos. I recommend making a stop somewhere along the coast.
Your driver will then drop you off at Naples Central train station. The train ride to Florence takes about three and a half hours, giving you plenty of time to prepare. Florence is completely walkable, with far fewer taxis and public transportation options. The taxi you take to your Florence hotel will most likely be the only one you need! Take some time upon arrival to explore the streets of Florence; the entire city appears to be straight out of a fairytale. Tuscan architecture differs significantly from that of Southern Italy. A Tuscan tagliere board paired with some local vino is ideal for your first meal in Florence.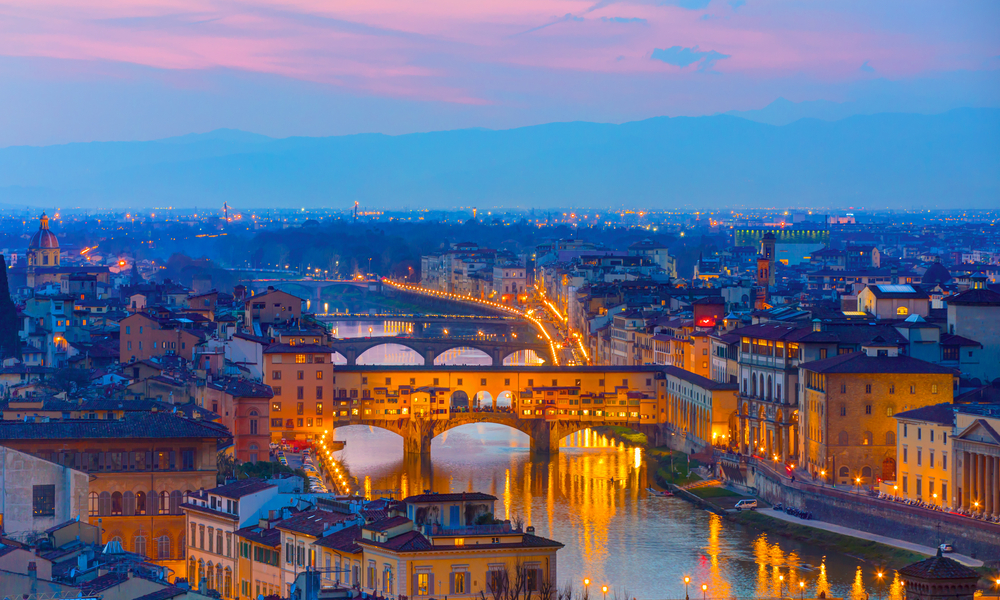 DAY 7
In Florence, today is Museum Day! Visitors come from all over the world to see Florence's Renaissance art collections, including the Uffizi Gallery and the Accademia Gallery. The best way to see both galleries, in my opinion, is to purchase a guided tour of both, which includes skip-the-line passes. The Uffizi Gallery houses Italy's most magnificent Renaissance painting collection. The Accademia is best known for housing Michelangelo's David sculpture.
If you are not interested in the Uffizi or Accademia Galleries, there are numerous other museums in Florence. I really like the "trendy" Gucci Garden museum, which includes a cafe and a store. Other historical treasures can be found at Palazzo Pitti and the Boboli Gardens, which are also worth a visit. There are numerous options when visiting Florence!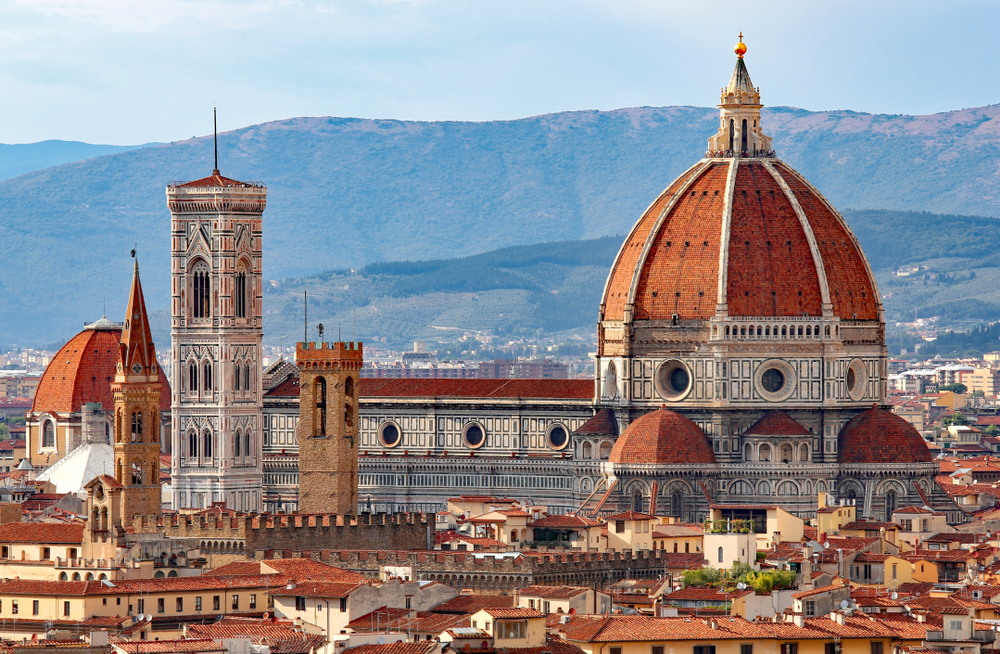 DAY 8
Today, I recommend taking a break and simply getting lost in the beauty of the small streets. Although you can walk the entire city of Florence, there are countless local shops and attractions to see while exploring the city. Here are some piazzas in Florence that you should not miss: Piazza Repubblica, Piazza della Signoria, and Piazza del Duomo are the three main squares in Florence. The Duomo complex in Florence's center is one of the most spectacular churches in Italy, in my opinion! You will not be able to miss it because it is located directly in the heart of the city.
While strolling through the streets, don't forget to stop by the discounted leather markets, high-end leather shops, and fine jewelers on Ponte Vecchio. You must make the short walk up to Piazzale Michelangelo before sunset. While relaxing on ancient steps and listening to live music, you can see the entire Florentine skyline from here. I recommend a delicious Florentine steak and a traditional Tuscan pasta dish for dinner!
DAY 9
It's your last day in Italy! Florence's central location makes it an ideal starting point for day trips. Tuscan wine tastings and day trips to Cinque Terre are two of my favorite day trips from Florence. Both locations are less than three hours from Florence, so you can spend the entire day there. Tour operators in Florence are the best option for transportation on day trips because they handle all of the logistics!
Tuscan wine tours typically last an entire day and include several stops in various towns throughout Tuscany. At each stop, you'll get a short tour of the town, take some photos, try some wine samples, eat light snacks, and have the option to buy specialty bottles to take home! The best way to experience Tuscany is with wine!
If you prefer a day at the Cinque Terre beaches, you will first arrive by bus. Then, your tour guides will take you by train between the five towns. There will be plenty of time to explore the towns, sample the local cuisine, and dive into the clear blue water. Cinque Terre is known for its colorful fishing villages, so be prepared to take some memorable photos!
If you have an early flight the next day and cannot devote the entire day to a tour, there are plenty of enjoyable half-day excursions available. I recommend exploring Tuscany on a vespa or on horseback! Both include Tuscan hill tours, a light wine tasting, and lunch! A wonderful memory of Italy.
DAY 10
Enjoy your final Italian breakfast with a cappuccino and croissant before departing for Rome/Milan. Trains to Rome take approximately one and a half hours, and trains to Milan take approximately two and a half hours.