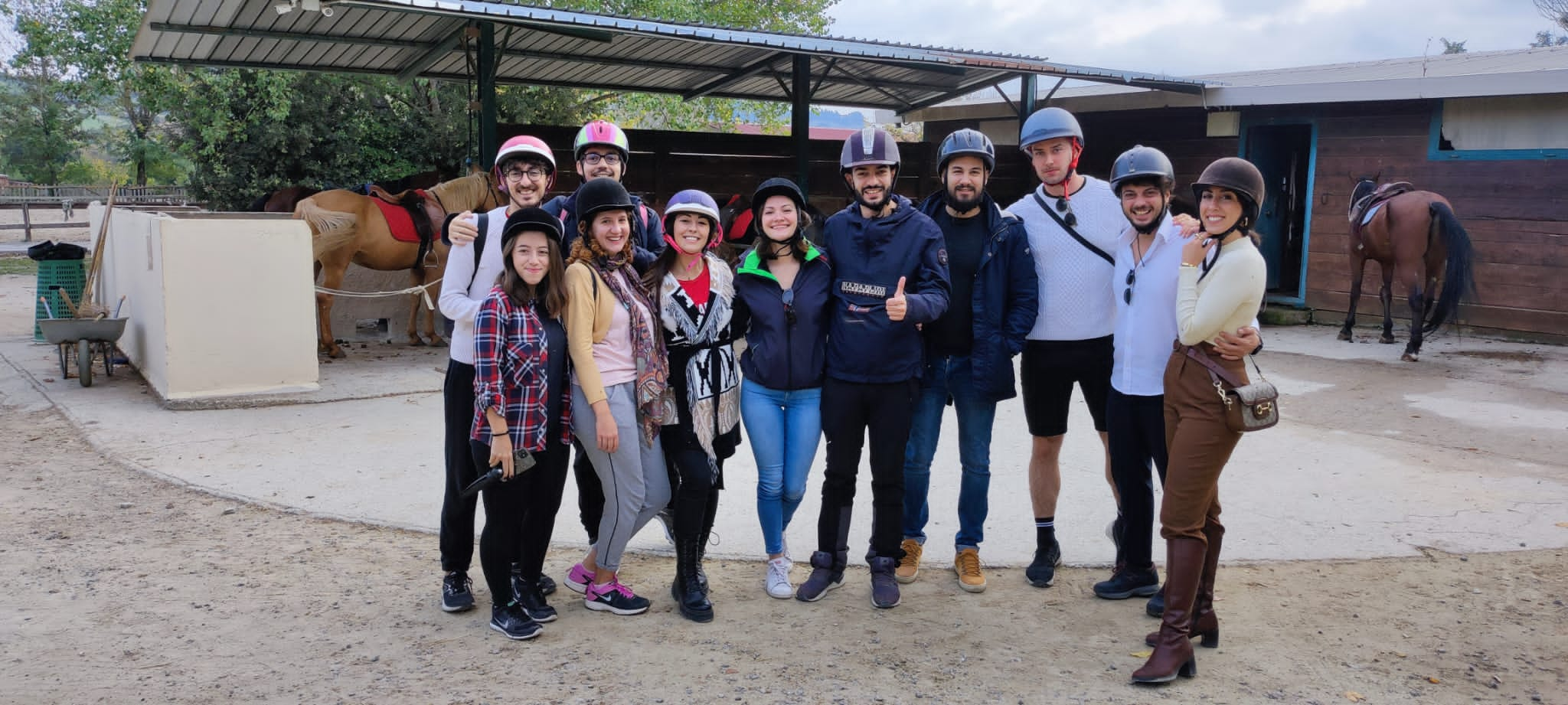 Horseback Riding in Chianti Area
Oct 26, 2022
One of the most extraordinary activities that you can do in Tuscany is horseback riding! Riding on a horseback is a great way to explore the authentic heart of Tuscany and the Chianti hillside. You'll be able to admire lush vineyards, olive groves, rolling hills, and stunning views. Later on we'll talk about our horseback riding tour from Siena. But first let's go over where you can go horseback riding and what you should wear when horseback riding.
Where can I go horseback riding near me?
When you book our horseback riding tour, you will be taken to Club Ippico L'Agrifoglio where you will ride a horse! Don't worry if you haven't ridden a horse before, the experienced staff will make sure you feel confident before leaving for a ride.
What to wear horseback riding?
We highly recommend you wear comfortable shoes when horseback riding as your feet will be strapped when you are riding one of the horses.
Horseback riding tours in Chianti Hills From Siena
As for the tour itself you will take a short journey to Club Ippico L'Agrifoglio, which is situated in a quiet and peaceful area immersed between the rolling hills of the Tuscany countryside, where the horses will be waiting for you to ride them. As we mentioned earlier the staff will help you learn how to ride a horse if you have never done so before. Once you have gained the confidence to ride a horse we will then ride through lush vineyards, native woods, olive groves and rolling hills for a collection of breathtaking and unforgettable views which will make it an unforgettable day enjoying the beautiful Tuscany countryside while riding on horseback. A few things to keep in mind are that this tour is not suitable for children under 14 years of age, you must be able to climb and descend stairs, and arrive at your meeting point 15 minutes early. Click on the link below to learn more about this amazing experience!