Do you like flying in an air balloon? Or going tandem paragliding? Or skydiving? We all like to experience sports that give us adrenaline, and it is in our hands to decide how far to go. In this article, you find out what sports you have to experience while being in Italy.
There are so many wonderful experiences to go through and we are here to help you with the activities to do while being in Italy and other tips that will make your trip worth remembering!
Extreme sports lovers will find Italy as the ideal place where they can experience their passions. This country, in fact, offers opportunities to practice all types of extreme sports: ground, air or water ones. Here is where national parks, mountain ranges, rivers and the sea favorize most of the extreme sports.
There are many places to venture into, starting with the Dolomites, Firenze, the course of the Baltea that considered the Colorado of Italy and much more.
In Italy you can practise fly pulley from Pietrapertosa to Castelmezzano, in the province of Potenza, on the Dolomites of Basilicata in the heart of this beautiful region, but also in Valtellina, a few steps from Lake Como starting from Albaredo, in the province of Sondrio, and arriving in Bema, and finally in San Vigilio di Marebbe, in the province of Bolzano, suspended 1000 metres high in the Dolomites.
From water to air, another extreme sport is paragliding which is often practiced on Italian heights: an experience on the two-seater with an instructor, or alone but only for more experienced people. You can take off from Monte Baldo, between the provinces of Trento and Verona, and admire Lake Garda; from Norma, in the province of Latina, on the Lepine mountains, or from Calascio, Abruzzo, in the National Park of Gran Sasso and Monti della Laga.
Furthermore, among the most popular extreme sports there is also bungee jumping: a launch into space from a bridge, a crane or a suspended structure, attached to a rubber band and harnessed by the ankles.
Between all these extreme sports, we are mostly suggesting 3 of them as the best-organized activities where you will get the thrills and avoid bad experiences.
Where to go for an Air Balloon Experience
Get on board and fly on the wonderful landscape of Matera and its rocky churches
The duration of this flight is 1 hour and after landing you could taste a typical breakfast. On the hot air balloon must be 8 passengers. If you prefer you could reserve a private tour. You will live an epic experience!
During the flight you will fly over different areas ad then you will reach a field to landing. We propose different solutions such as: – specialized and private tours; – small groups; – fly over particular area on request; – tasting of traditional food and final drink.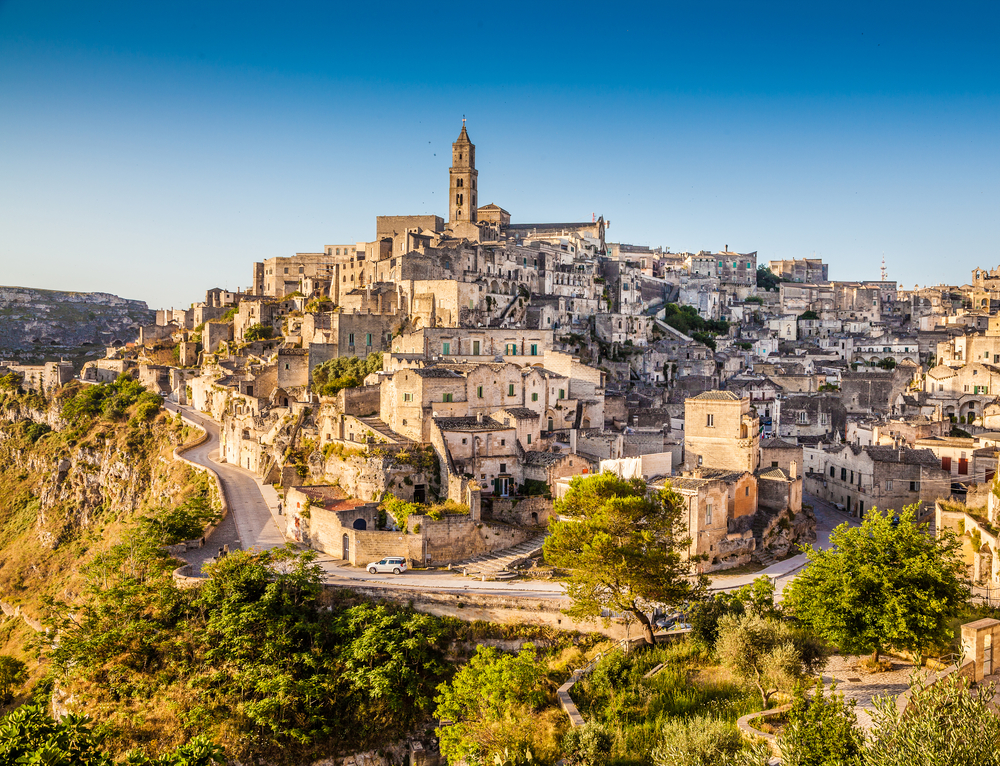 Where to go for Tandem paragliding
Courage, spirit of adventure and the desire to experience unique emotions
This is not a simple excursion: it is an unforgettable and exciting adventure that will allow you to admire the territory of Castelsardo up to the Gulf of Asinara, in the north of Sardinia, from a new and unique perspective thanks to a paragliding flight.
In Littigheddu, in the municipality of Sedini, with a tandem paragliding flight, accompanied by expert instructors, your dream of flying finally becomes a beautiful reality, to get closer to the clouds and touch, really, the sky with a finger.
You will admire the sea, the strictly irregular coastline and the hills. A special adventure to do in the afternoon or at sunset to see the sea shine red and feel alive. Courage, spirit of adventure and the desire to experience unique emotions, do you have everything? Then book and take flight! The flight takes about 20 minutes – your dream of flying finally becomes a beautiful reality, to get closer to the clouds and touch, really, the sky with a finger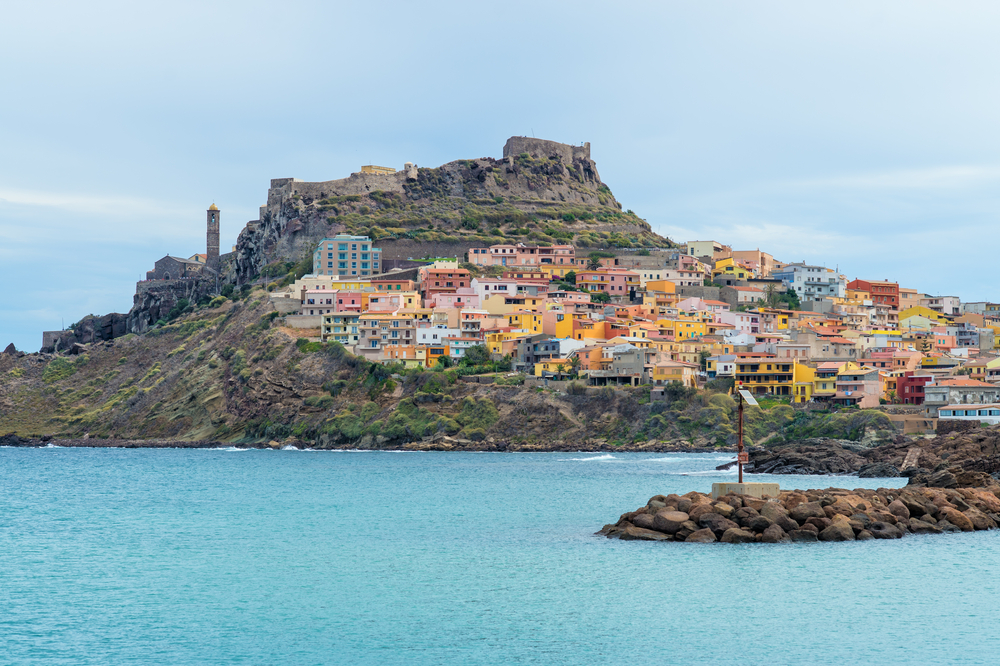 Where to go for a skydive experience
Spend a different morning in Florence and live a real and extraordinary adventure with us. Jump out of an airplane and fly above Florence – live and adventurous and unique experience!
Departure directly from your accommodation where you'll be picked up from our driver and first you'll have a welcome briefing the estate Strozzi Machiavelli, where you'll have a small introduction of the skydive in Florence and get the chance to meet the tandem pilots. Then, our shuttle will drive you together with your instructor to Peretola airport, where you'll take off and climb to altitude with an amazing view of the city and the Tuscan countryside.
Then you'll be ready to jump above Florence and flew through the air like an airplane, like a bird. Feel all the freedom this jump will give you, have fund and turn off your mind. You'll have an intense free fall of one minute with one of our tandem instructors and five minutes of canopy ride above Florence.
Then, soft landing back on earth and recollect video and photos editing to bring back home with you. After our van will take you back to your Accommodation where the activity will end and will leave you with unforgettable memories of Florence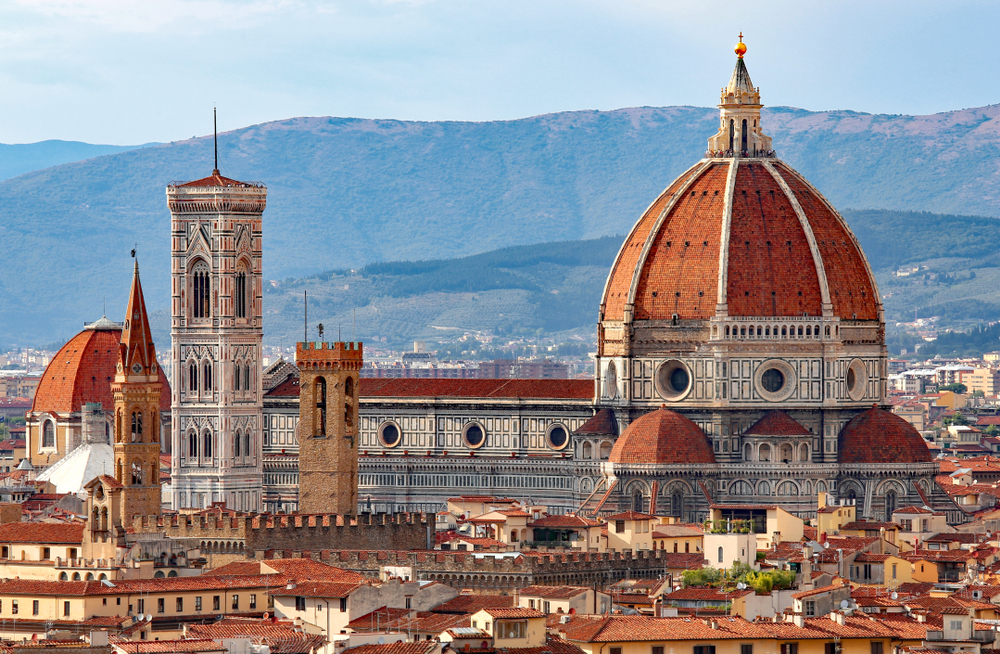 What does it feel like?
It's hard to describe the feeling of these sports, the butterflies in the stomach, the freefall and the intense adrenaline. It is like flying. Once you get a handle on the breathing you can look around and savour the moment. It is absolutely incredible.