Everyone in Italy knows that the most beautiful beaches in the country are found in Salento. But do you? Today we are writing about the most beautiful beaches in Puglia and in all the south of Italy. Take a look!
Ionian Coast
Punta Prosciutto Bay – Porto Cesareo
One of the wildest beaches of all Salento. Dunes are higher than 8 meters covered with Mediterranean vegetation, the wood of Arno, and wetlands. Kilometers of the seaside with a few beach resorts, some old-style supermarkets, and a few bars. For the rest, sand and sea.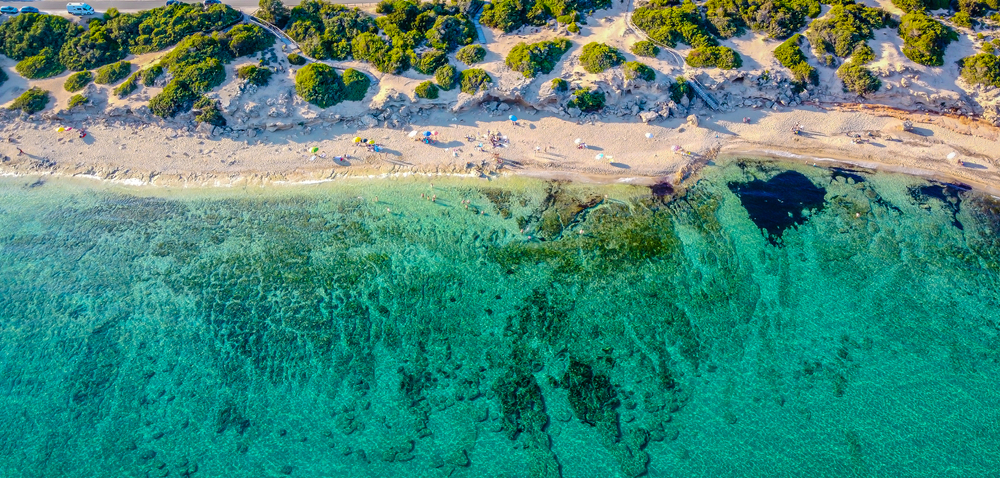 Torre Lapillo Bay
It is one of the finest white sands in Italy. The bay is 4km long and it is delimited by two coastal towers: Torre Lapillo and Torre Chianca. Here you can find small houses on the beach and dunes. The water is low and perfect to take a walk before you can get entirely wet and swim. A true paradise!
Porto Selvaggio
The beach is part of the Natural Park of Porto Selvaggio, Nardò. The park features woods and rocky coves. You will find this beach before you reach Santa Caterina, after a walk in the pine forest.
Here you will see one of the most beautiful unspoiled coves around on the Ionian coast, which offers a pebbled beach.
Baia Verde – Gallipoli
It is one of the beaches of Gallipoli along with Rivabella and Lido Conchiglie. The bay is a few kilometers long. It starts at Gallipoli and ends with Torre del Pizzo.
You can also find fine sand, small dunes, a pine forest, and some of the most famous beach clubs around Salento in terms of nightlife right here in this Beach. It is the perfect place for those who love fun and fantastic nightlife.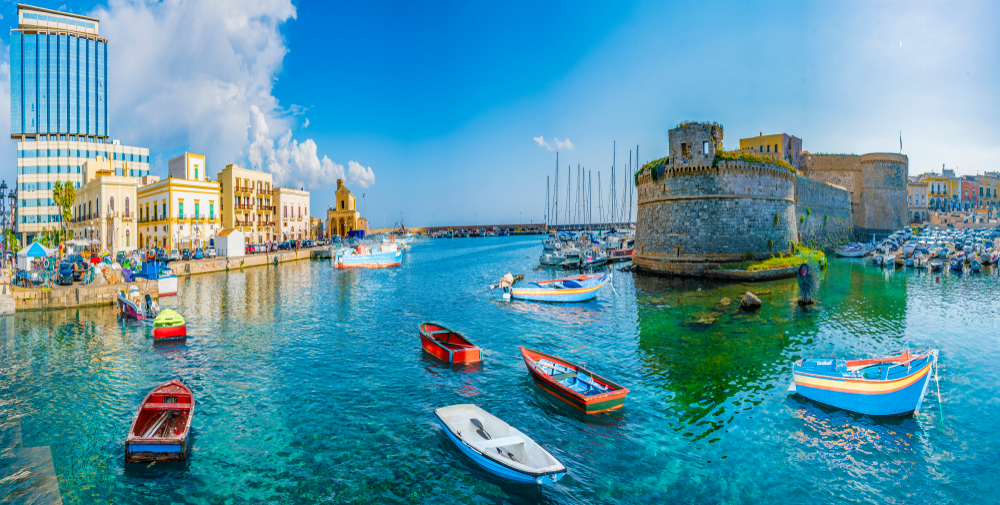 Torre San Giovanni – Ugento
Torre San Giovanni is where you will find the Mediterranean scrub, walk along the trails arriving in the low dune area and then on the sand. You can find it all here!
A marvel and one of the most beautiful between Gallipoli and Santa Maria di Leuca. Summer nightlife is also very active here, so you will also have the opportunity to party while on vacation.
The Maldives of Salento – Pescoluse (Salve)
The Maldives of Salento, ad the name says, is a beach in Salento with fine white sand, shallow waters and small islands emerging from the sea, dunes covered with acacia trees and white lily. Once there, the area looks quite like the Maldives.
This bay is about 4 kilometers of seaside between Torre Pali and Torre Vado. The area is highly developed in terms of tourist facilities and of course a place to bathe at least once in your lifetime. In a few minutes, you can reach Finis Terrae, Santa Maria di Leuca.
If you want to visit some of the most attractive beaches of the ionian coast, check out our Beach Tour!
Adriatic Coast
Baia Dei Turchi
Before reaching Baia Dei Turchi, you will have to pass an adventurous road. You will be walking a small road through a beautiful forest with tall pine trees, dense Mediterranean vegetation. You can smell the unmistakable fragrance of the pine forest and the turquoise water shines.
Make sure you get there early if you want to grab a good spot on this beach. Large rocks, shallow crystal clear waters, and the sandy beach areas make Baia Dei Turchi an unforgettable place!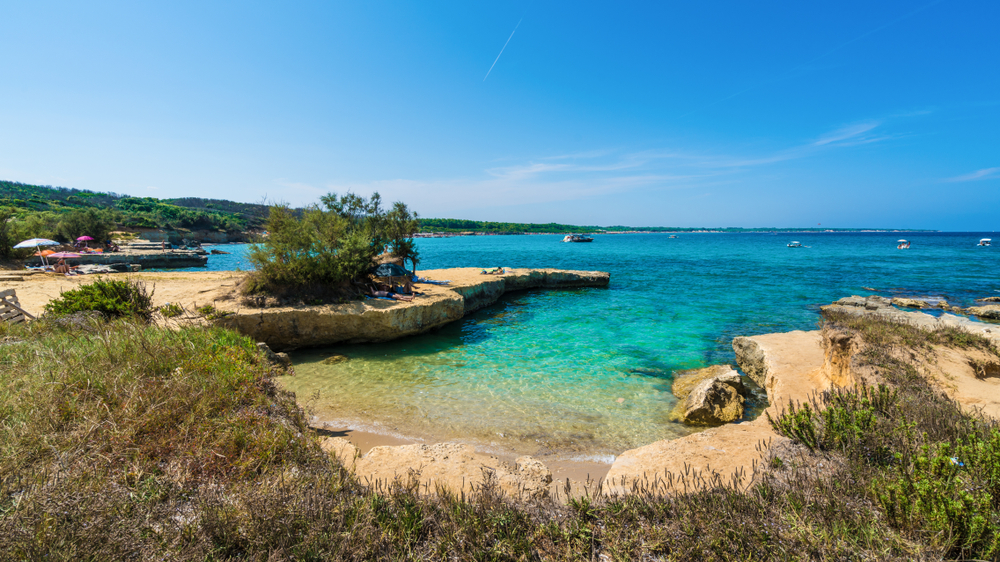 Torre dell'Orso
Torre dell' Orso is just 25 minutes ride from the Baia Dei Turchi. It is also called the beach of the Two Sisters, because of two beautiful sea stacks off the coast. A cove of just under a kilometer with fine beaches, low dunes, and a pine forest.
Another breathtaking beach awaits to be explored. It offers over 1 km of coast characterized by large white rocks and crystal clear blue waters.
Torre Sant'Andrea
The Torre Sant'Andrea holds the Blue Flag for the clarity of its waters. The beach here is rocky and has distinctive rock formations.
A beautiful arch will grab your attention: you can swim under the arch and that is an experience that you can only do in some corners of the world.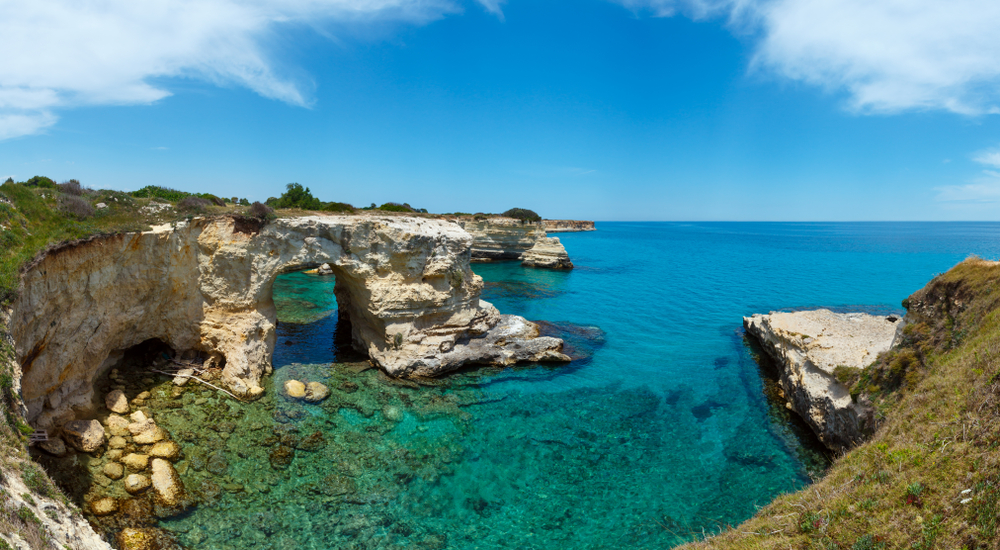 Acquaviva di Marittima – Diso
Acquaviva di Marittima is a special beach. In fact, it is one of the few places where you can swim along the rocky coast road between Otranto and Santa Maria di Leuca.
It is a fantastic inlet with cold water which comes from a spring water source that flows directly into the sea. The perfect place to cool down. The access to the sea is simple only in the initial part, otherwise, you can dive in.
Porto Badisco – Otranto
A small inlet, and a good spot for diving between Otranto and Santa Maria di Leuca. It can be considered a magical place because it is said that, here, Enea disembarked, according to Virgil (also known as the Landing of Aeneas).
Here you will find little to no sand, but several alternative points from which to dip in the water. You can relax in the sun, or have a picnic under the trees.
Here's our beach tour of the Salento Adriatic Coast which includes 3 or 4 swimming stops!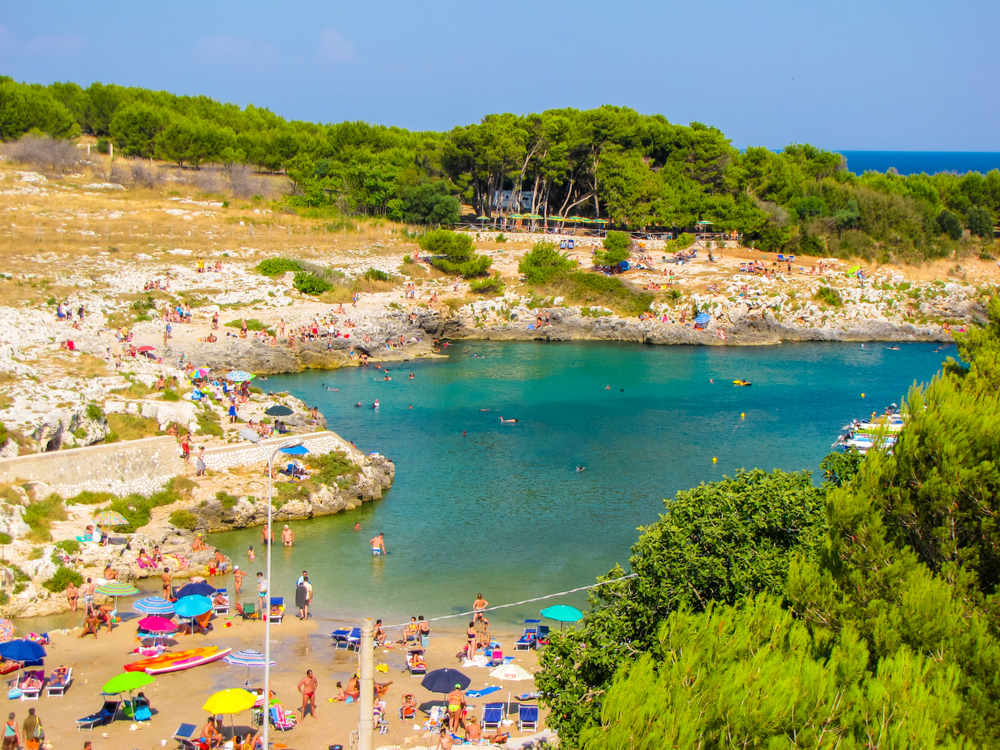 Most Instagrammable places in Salento
Salento makes a great area to shot summer photos! If you will be visiting the beaches mentioned above, your background will look astonishing in every photo. If you are more into special and rare places where you can take your shots, consider the places below.
Ponte del Ciolo, Salento
Castel del Monte
Grotta della Zinzulusa
The youthful Samsara Beach
Grotta della Poesia, salento