If there is a place where you can find good food, wine and perfect nature, this place is Northern Italy! There are plenty of wonderful views and we would like to share the best spots where you can spend amazing holidays, get the best views to relax and the best of angles to take wonderful photos.
Italy is the big choice even for this winter's holiday, and particularly the Italian Alps. Do not let this year end without enjoying the freshness and the eternal beauty of the alps!
There are plenty of activities you can do while being there and we are sharing some fundamental tips that will make it a trip to remember! We would like to give you the best options about where to stay while spending your holiday in northern Italy. First, let's take a look at the best spots of the Italian Alps.
1- DOLOMITES
The Dolomites are a hot-spot along the Italian Alps! Located between the northern Italian provinces of Trentino and Alto Adige, you can get there by train from Bolzano in about 1 hour.
This place a wholly unique and, relative to the rest of Italy, it is where you find things you can't see often – powdery ski runs, frozen waterfalls, and pristine forests combine to form a winter wonderland.
To get rid of the problems that affect tourists in the Dolomites, we suggest to book a tour with us. It will make everything easier and your trip will not be disorganized.
If you are planning to visit the Dolomites, you have to consider thinking about what activities do you prefer. While being there make sure you won't miss:
Relaxing in the thermal baths of Terme Merano
Taking the aerial cableway from Siusi to Compaccio
Visiting the Museo di Arte Moderna e Contemporanea
Rovereto or the Museo Archeologico dell'Alto Adige for a touch of culture
Since our blog is focused on helping to make your holidays easier, we have already a more detailed blog-post about the dolomites!
Before we move to our second suggestion, you can also find from our link: Where To Stay At The Dolomites.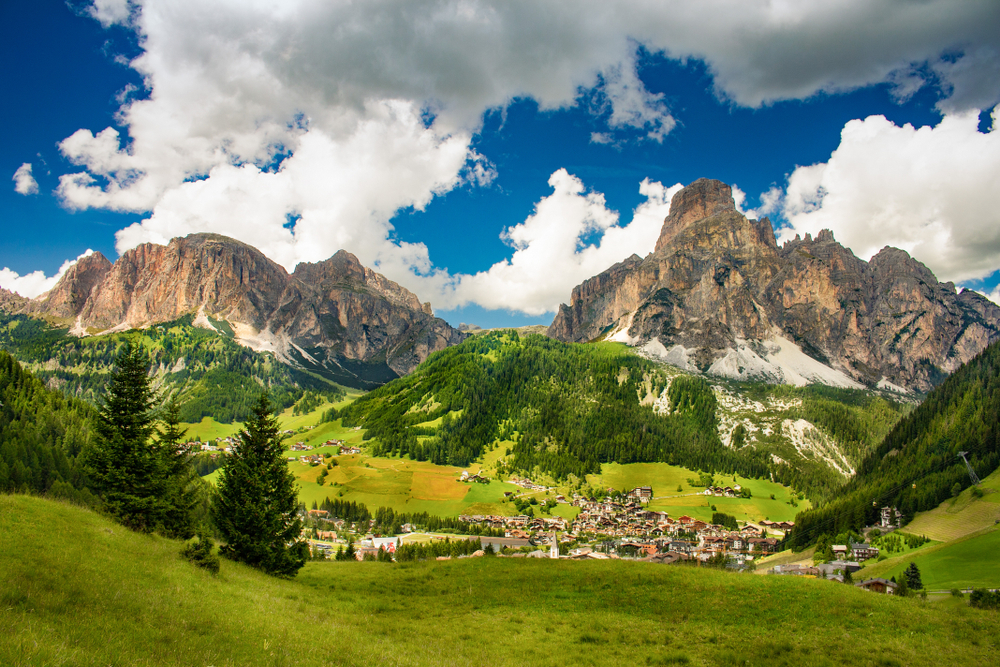 2- MILAN TO SWITZERLAND BY TRAIN
Now it is time for our second suggestion for your winter holiday! Have you ever thought about spending your holiday between Italy and Switzerland? Well, if you did, it is a very good idea. And if you didn't, you might want to consider it for your upcoming holiday.
By booking a professional guide, you will cross the Alps north-south with the calm feeling of passing a well-arranged holiday. This place offers breathtaking views as you travel over curves and through winding tunnels.
Your journey starts amid the palms of Tirano, taking you over the spiraling Brusio viaduct and through the Bernina Pass. you will travel 2253 meters above the sea level into the Engadin Valley to get at St. Moritz.
After the train journey, you will visit the exclusive resort of St. Moritz, stopping at Switzerland's best chocolate house. Enjoy your free time exploring the 'Top of the World' and bring amazing views back home with you!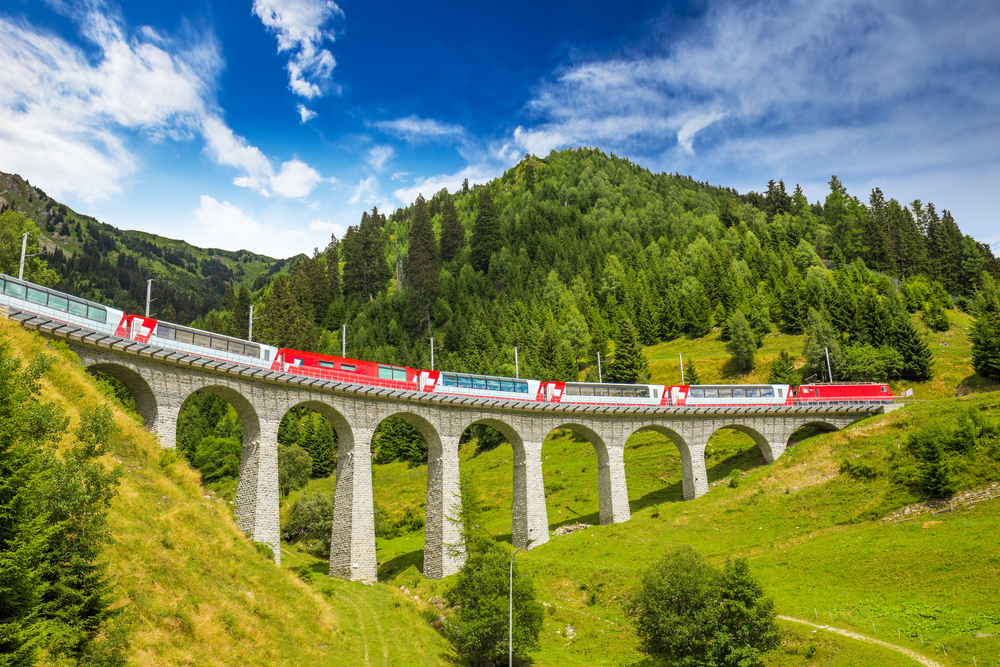 3- SWISS ALPS TOUR
Our third suggestion takes you across the border! Swiss Alps house some of the most dramatic sceneries of our three suggestions and there are amazing isolated lakes that turn to long-time memories in everyone's mind.
Would you like to explore the most tremendous sightseeing in the area? The place is a UNESCO world heritage site! A tour guide will take you around and make you feel comfortable while traveling between the miracles of nature.
Your day trip starts with a ride on the Bernina Express Red Train along one of the world's most spectacular railway routes. Then it takes you across the Swiss Alps along the Bernina Pass to the exclusive resort of St. Moritz; that is also called 'Top of the World'.
There is much more to do in Italy!
Well, our blog is presentative of tips, itineraries, and exposures of the best guides to enjoying your holiday in the best way possible. We ha ve already prepared joyful itineraries everywhere around Italy. This way you can travel with peace of mind around Italy and enjoy your holiday to its fullest!